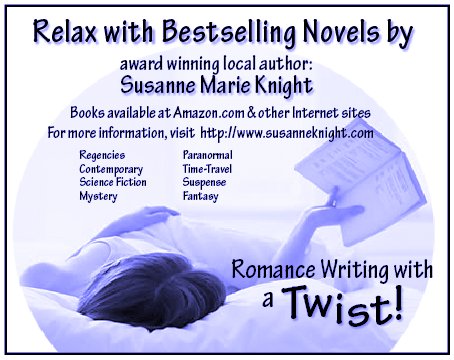 Start the New Year off right with best-selling novels by award-winning author
Ring in 2019 with great Romance Writing with a Twist reads in these genres: Paranormals, Regencies, Science Fiction, Mysteries, Suspense, Fantasy, Contemporaries, & much more!
Click here for your passport to adventure: www.susanneknight.com
Interested in learning about Susanne Marie Knight's Romance Writing with a Twist? Click here to get a brief explanation.

Online retailers of Susanne Marie Knight's books: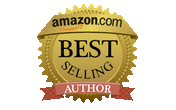 Susanne's Amazon.com Author Page

Susanne's Smashwords Author Page
BARNES & NOBLE Susanne's Barnes and Noble Author Page