SPRING into Romance!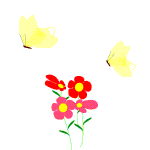 Welcome to the official Susanne Marie Knight website. This Springtime, be sure to smell the flowers... and read great romance in a variety of genres with Susanne's "Romance Writing with a Twist" novels. We have 43 great novels, including one anthology, plus lots of short stories for your reading pleasure. PLUS, SOON TO BE AVAILABLE:! A new Regency Time-Travel Romance, AN IMPOSSIBLE ALLIANCE! :))
Ms. Knight promises 'Romance Writing with a Twist' and she certainly delivers

"

--Janean Nusz, Road to Romance
One of the Best E-Book Authors on the Internet--Nights and Weekends.com:
"Absolutely Splendid! Mature, Balanced, And Imaginative; A Balanced Prose Style!"--Mr. Manchester, English Professor

Time-Travel Regency, AN IMPOSSIBLE ALLIANCE, will soon be available!!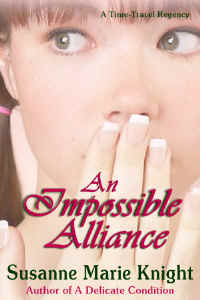 Also: Fantasy Romance: THE AWAY PLACE is now available!!!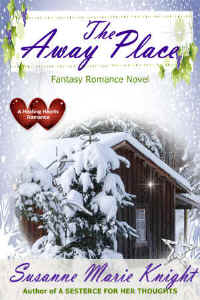 Down-and-out Marta Jordan gets a second chance when the magical North and East Winds stage
an intervention. Will she accept their challenge and learn to love again?
Available Now! Order THE AWAY PLACE ebook at Amazon.com.
Available Now! Order THE AWAY PLACE ebook at Smashwords.com in various electronic formats.
Available Now! Order THE AWAY PLACE in PRINT at Amazon.com.
THE AWAY PLACE: A HEALING HEARTS ROMANCE
THREE STRIKES AGAINST HER:
Marta Jordan has hit rock bottom... and she's only twenty-one. Her parents are killed in a tragic accident, her new husband steals from her, and a serious health diagnosis threatens her life. Marta is in desperate need of an intervention. Enter her fairy godmother and fairy godfather: Sola and Quill--the East and North Winds. Providing an enchanted cabin so Marta can heal, they also offer her a do-over... and a chance to walk on the wild side. Will Marta throw all caution to the wind (pun intended!) and listen to her magical helpers?
SECOND TIME'S A CHARM:
Joe Noble is every woman's Mr. Wrong. So much so that his wife not only divorced him, but their ten-year-old son, Nicky, too. Now only looking for a good time with no strings attached, Joe gets a wake-up call when the consequences of his irresponsible actions finally catch up to him. He has a choice: he can continue to drift or he can "man up" to become a good father, in addition to wooing and winning the woman of his heart, Marta.
BONUS: The fairytale, "The Princess' Soulmate" is also included!
WHAT REVIEWERS ARE SAYING:
5 Stars! A romantic, sweet, and unforgettable fairytale! THE AWAY PLACE serves up two opposites, Marta and Joe, who are both recovering from the slings and arrows of life. Throw in the magic of a delightful godmother and an incredibly sexy godfather, and you have the ingredients for a delightful story that will please all romance readers! THE AWAY PLACE is a wonderful place to leave your everyday burdens at the door!--Twists on Romance Reviews
5 Stars! THE AWAY PLACE delivers! You'll find magic, romance, sexy encounters, second chances, precocious children, healing hearts, and an original classic fairytale: "The Princess' Soulmate." Young Marta Jordan has been hit so many times by tragedy, she's begging for a do-over. The Four Winds of Myth and Legend decide to grant her request... in the form of good-time bad boy, Joe Noble. But whiskey-drinking, love-'em-and-leave-'em Joe is nobody's hero. Or is he? Escape from your ordinary world with Ms. Knight's latest fantasy, THE AWAY PLACE!--Just Imagine Fanzine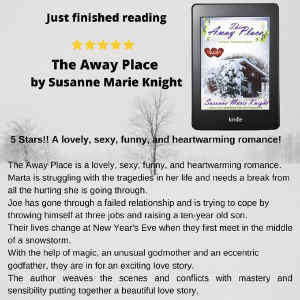 Review by author S. A. Santos!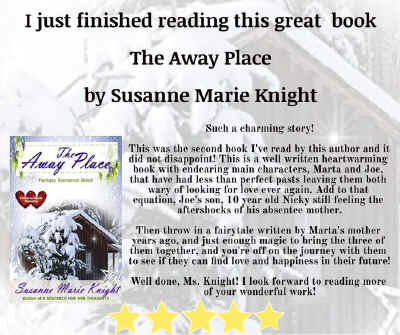 Review by author Vicky Whedbee
5 Stars! Love and Magic. Who would expect to encounter magic, especially in the form of the east and north winds? But that's what happens when Marta Jordan decides to end it all after a series of tragic events leaves her bereft of hope. Not only do the delightful winds--Sola and Quill--intervene, they introduce sexy Joe Noble into her life, who's dealing with his own set of issues. After that the magic begins. This charming tale deftly combines love and magic in a modern day fairytale.
Review by author Sandra Cox
5 Stars! I couldn't put this book down so dinner was late! LOL! I really enjoyed THE AWAY PLACE!--Reader Comment

Time-Travel to Ancient Rome novel is now available!
An ancient coin transports Olivia 2000 years back in time to the Roman invasion of Britannia
and into the arms of a hunky legion commander!
Available Now! Order A SESTERCE FOR HER THOUGHTS ebook at Amazon.com.
Available Now! Order A SESTERCE FOR HER THOUGHTS ebook at Smashwords.com in various electronic formats.
Available Now! Order A SESTERCE FOR HER THOUGHTS in PRINT at Amazon.com.
A SESTERCE FOR HER THOUGHTS:
Olivia Kent knows a brass sesterce is an ancient Roman coin with a value roughly calculated to be one fourth of a day's pay. What she doesn't know is that one particular sesterce is going to transport her two thousand years back in time to 43 AD and Rome's invasion of Britannia. With the help of a Druid priestess, Olivia dresses as a Roman soldier, and meets Emperor Claudius, along with a handsome legion commander. She changes both of their lives for the better... and her own as well. But here's her dilemma: should she remain back in the first century where she can make a difference? Or should she take a chance and try to return to her own time?
A QUARTER FOR HIS THOUGHTS:
Quintus Antonius Avitus, commander of Legio XX Valeria Victrix, has served Rome faithfully but is weary of war. On this invasion, he comes across a puny, injured soldier, Livius. The soldier states that he is an American from a land to the west of Britannia--which is impossible since there are no lands past Britannia. But Livius is full of surprises, and also turns out to be a comely female named Olivia. Perhaps she is telling the truth? She is unlike any woman he has known. However, she insists that she cannot stay and must return to her home, despite the fact that Emperor Claudius wants her to accompany him to Rome. Quintus is torn: omnia vincit amor facit--does love conquer all? Or should he continue to auxilio imperatoris--help his Emperor?
WHAT REVIEWERS ARE SAYING:
5 Sesterces... and 5 Stars! I confess I'm new to the genre of Ancient Roman romance and all that, and I have to say now, after reading A SESTERCE FOR HER THOUGHTS, I'm hooked!! Olivia, our fish-out-of-water from the twenty-first century, has to quickly adjust to the brutal world of Imperial Rome. Fortunately she has help, otherwise it's for certain she would've been in more danger than just the initial beating at the beginning of her adventure. Her concern for the Emperor Claudius is touching, and as for Quintus, well, he is a warrior with macho integrity. As a couple, they have a huge divide in cultures and expectations to overcome. Thankfully, they concentrate on the things they have in common, instead of the differences. And then, of course, comes Olivia's dilemma... For a peek into a creative imagining of what may have happened two thousand years ago--an alternate reality, do yourself a favor and read A SESTERCE FOR HER THOUGHTS.--Just Imagine Fanzine
5 Stars! Quite a different read: part creative and part historical. Ms. Knight shows just how very different life was two thousand years ago, and yet people still had the same needs driving them. I enjoyed how she sprinkled Latin into the conversations to show how Olivia had to slowly translate and interpret Roman conversations. Frankly, I enjoyed everything: we discover each piece of the puzzle, to then put it all together to learn the surprise twist... or twists at the end. Excellent!--Norwood Reviews
I am devouring this book!! Very, very few novels set in ancient times, even fewer romances, and as for time-travel... basically zip. Wonderful story!--E.C

More Big News!
Five more books plus three short stories have been reissued with new covers

Three of Susanne's popular books are now reissued! New covers, too! These titles are now available on Amazon.com and Smashwords:
The Sedona West Murder Mystery Series!
Now available at Amazon.com and Smashwords.com, a new three book series!
SEDONA WEST MURDER MYSTERY SERIES:
Sedona West Murder Mystery Series

Book 1: SLEEPS WITH THE FISHES

Book 2: BREAKS AN EGG

Book 3: PUSHES UP DAISIES

About Sedona West: SLEEPS WITH THE FISHES--Book 1:

Recovering from a nasty divorce, Sedona gets more than she bargains for when she moves to the idyllic town of Cozy Haven. Her intention is to piece together her shattered life. But Fate decides to through major roadblocks in her way.

First, the hunky sheriff has his eye on her.

Second, a celebrity psychologist tries to get her on his private couch.

Third, her disreputable ex husband unexpectedly makes an appearance.

And fourth, a Girl-Night party turns into an actual Murder party... with all the guests drugged by sedatives in the wine.

Talk about a major hangover! And now, Sedona finds herself under the sheriff's scrutiny as a possible murder suspect. She had the means, the motive, and the opportunity to kill the deceased so how can she convince everyone that she's innocent?

Now available at:

Amazon.com. Susanne's Amazon.com Author Page

Praise for SLEEPS WITH THE FISHES:

5 Stars! I adore Ms. Knight's Minx Tobin Murder Mystery series so I was very excited to learn of this new one: the three book Sedona West Mystery series. Book 1: SLEEPS WITH THE FISHES tells of a newly divorced woman starting over. Will she get her second chance at love? Spoiler Alert: Not in this book, she doesn't. But things look hopeful that Sedona will decide on her man in Book 2 or 3. As we soon learn, Sedona is in a "candy store" phase when it comes to men... and oh, what men to chose from! In this book, we have a very satisfying murder (!) that then comes with a satisfying conclusion. Looking forward to Book 2: BREAKS AN EGG.--Mystery Maven's Reviews

5 Kisses! We first discovered this author in the 90s (!) and Ms. Knight keeps getting better and better. SLEEPS WITH THE FISHES is the first in a 3 book series, where, to be blunt, a murder victim sleeps with the fishes! Realistic characters, idyllic setting (except for the murder), and an evolving love story, this mystery novel has it all. Highly recommended.--The Romance Guide

BREAKS AN EGG--Book 2:

Just when she thought she was out, she gets pulled back in!

Sedona West wants to move on from the unfortunate murder of her ex husband, however Jervis still has a trick or two up his dead sleeve. He stole two million dollars--now missing--and the Mob thinks she knows where the money is. Her cabin burglarized and shots fired, she turns to the town's hunky sheriff and the swoon-worthy celebrity psychologist for support. She'd rather turn to them for romance, but gangsters and thugs, masquerading as tourists, have other ideas. More than anything she needs to put the past behind her and live a normal life, but not yet. Sampling the "candy store" goodies of Harrison and Doug will have to wait. Right now Sedona is worried about staying alive!

Now available at:

Amazon.com. Susanne's Amazon.com Author Page

Praise for BREAKS AN EGG:

5 Stars! The second book of the Sedona West Murder Mysteries Series revisits Sedona's ex husband and his missing wallet. Sedona just wants to move forward but unfortunately keeps getting pulled back behind. Familiar characters and some new ones play a part in this delightful story. Susanne Marie Knight's superb writing brings her characters to life and keeps you turning the pages. A really fun series filled with suspense and humor, and also recalls memories of dates that have gone south. I'm on the edge of my seat for the last book in the series: PUSHES UP DAISIES.--Mystery Maven's Reviews

PUSHES UP DAISIES--Book 3:

A LONG, HOT, SUMMER!

Cozy Haven's summer is heating up. A bar fight concerning a past date rape; a missing tourist found; villagers complaining about extortion; several people bashed on the head; a daylight abduction... it's no wonder that tempers are exploding. Folks are at each other's throats, and that leads to yet another murder to investigate. Sedona West can't catch a break. Playing host to her sister and baby niece, she has to change her plans and help solve these crimes. The temperature is rising with her would-be suitors as well. These two hunky men are getting impatient for her decision. Should she choose Harrison Oakdale, the celebrity psychologist? Or does she prefer Doug Marino, Cozy Haven's sheriff? What to do? What to do? Or maybe, when her own head is bashed by the killer, she'll no longer have a choice...

Now available at:

Amazon.com. Susanne's Amazon.com Author Page

Praise for PUSHES UP DAISIES:

5 Stars... or 10! Absolutely love this book. Love this series! Juggling everybody's needs except her own, Sedona is in the middle of one big summer mess. This is the book where she (hopefully) makes her choice: Team Harrison or Team Doug. And oh, what swoon-worthy men those two are! Filled with of action, suspense, great characters, and of course a dead body or two, PUSHES UP DAISIES covers all bases. As to which flavor of candy Sedona selects, be sure to pick up your copy to find out!--Mystery Maven's Reviews

5 Stars! This is number three in the three book Sedona West Mystery Series. While this book can be read without the first two, it's enjoyable to get the full multiplex experience of everything the characters go through. I thoroughly enjoyed reading how Sedona rebuilds her life after an acrimonious divorce, solves a few murders, and gets wined, dined, and wooed by two delicious men. Lucky Sedona! And lucky us, the readers!--Norwood Reviews

FOR THE WRITER IN YOUR LIFE!
A wonderful writer's resource in print: THE CREATIVE WRITING WORKBOOK.
NOW AVAILABLE AT AMAZON.COM:

MINX TOBIN MURDER MYSTERY SERIES:
Minx Tobin Murder Mystery Series

Sherlock Holmes & Susanne

Who is Minx Tobin??

Minx is a fitness instructor newly relocated to Los Angeles, California, who has a knack for solving puzzles--puzzles concerning dead bodies. For fun, romance, and... unexpected corpses, follow her adventures in this murder mystery series!

The MINX TOBIN Murder Mystery Series was reissued! Now available are all new covers and releases on Amazon.com and Smashwords!

Order electronic books at

Amazon.com. Susanne's Amazon.com Author Page

and Smashwords.com

Be sure to check out all of Susanne's novels.
Treat yourself to th

ese

Romance Writing with a Twist read

s

:
| | | | | |
| --- | --- | --- | --- | --- |
| Contemporary | | | | |

Some of the articles found on this website are Adobe Acrobat (PDF) files. If you don't have the Adobe Acrobat Reader, it can be downloaded FREE at:

www.adobe.com.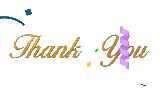 We appreciate your visit. Thank you for stopping by!