Greetings and Felicitations!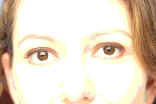 That touch of Minx!
Who is Minx Tobin, you ask? Minx is a fitness instructor newly relocated to Los Angeles, California, who has a knack for solving puzzles--puzzles concerning dead bodies. For fun, romance, and... unexpected corpses, follow her adventures in this murder mystery series!
For Your Reading Pleasure
THE EMBEZZLED ENVELOPE: A Minx Tobin murder mystery romance. An old embezzlement case takes on a new twist: murder. When Minx tries to clear her good friend's name, she gets burned... literally.
Friends Don't Let Friends... Get Murdered!
An old embezzling charge comes back to haunt Minx's friend, Dallas Porter. Not only that, he's now the prime suspect in a murder case. If she doesn't help him, he could get convicted. But if she does help him, the murderer just might retaliate. How can Minx clear her friend... and not get killed?
Homicide Lieutenant Gabe Harris wants to start the New Year off right. His main resolution is to keep his new fiancée out of trouble. But trouble zeroes in on Minx, whether she looks for it or not. Why do murders and Minx seem to go together?
The MINX TOBIN Murder Mystery Series was reissued this year! All 7 books are now available at:
See Susanne's book trailer on youtube.com. Just click!
CASE ONE--THE BLOODSTAINED BISTRO
CASE TWO--THE ILL-GOTTEN INSURANCE
CASE THREE--THE DUPLICITOUS DIVORCE
CASE FOUR--THE VIRTUAL VALENTINE
CASE FIVE--THE YULETIDE YORKSHIRE
CASE SEVEN--THE KILLING KISS--

---
FIVE STARS! The sixth book of the Minx Tobin Mysteries, Susanne Marie Knight takes the newly engaged Minx and Gabe and plops them in the middle of a complex case that involves one of Minx's co-workers. Minx tries to stay away from murder investigations, but they always seem to end up on her doorstep. While the Homicide department solves most of the cases on Gabe's desk, the murder case where Dallas Porter is the prime suspect is getting more complicated each day. New suspects are identified only to become victims themselves. Ms. Knight knows how to weave a murder mystery with lots of humor, unbelievable plot twists and a satisfying love story to keep the reader glued to the page. Can Gabe find the real murder before Minx becomes the next victim?--Single Titles Review
---
Back to: MAIN PAGE