Greetings and Felicitations!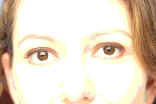 That touch of Minx!
Who is Minx Tobin, you ask? Minx is a fitness instructor newly relocated to Los Angeles, California, who has a knack for solving puzzles--puzzles concerning dead bodies. For fun, romance, and... unexpected corpses, follow her adventures in this murder mystery series!
For Your Reading Pleasure
THE DUPLICITOUS DIVORCE: A Minx Tobin murder mystery romance. Minxís involvement with an unhappy newlywed turns deadly... for the bride and for Minx.
Minx Tobinís latest client, Magda Boswell, complains that her new husband wants her dead. But maybe itís the old husband Magda should worry about. Or the first husbandís new wife. Then again, Magdaís longstanding boyfriend isnít too devoted, either. Minx gets mixed up in convoluted marital problems that just might end up in death... for her.
Homicide lieutenant Gabe Harris canít believe his good luck. Not only does he win $20,000 but more important, he persuades Minx to take a chance on him. But when Minx gets involved in another murder case, he finds the odds for her survival are not in her favor.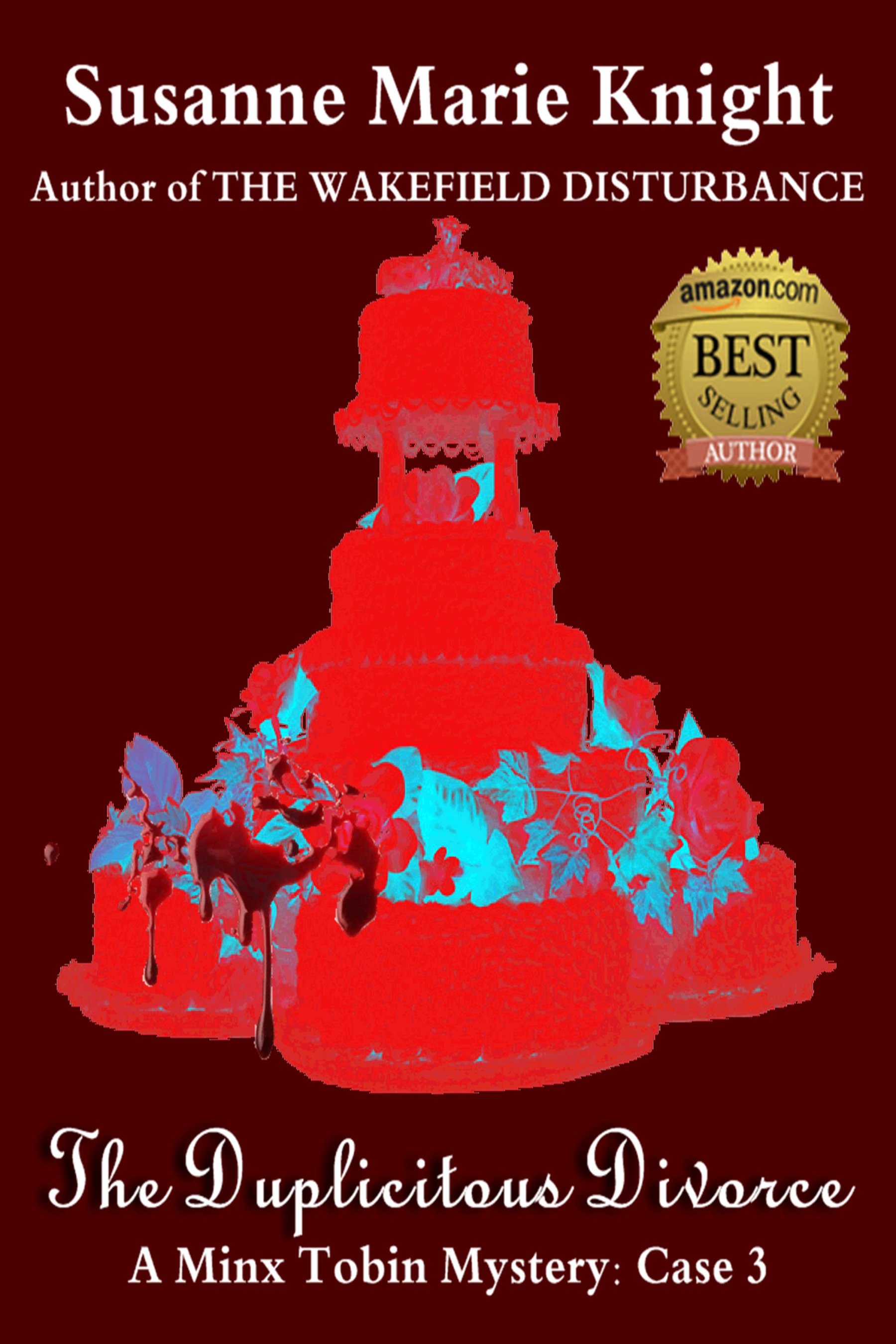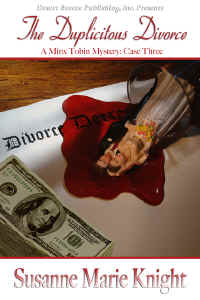 The MINX TOBIN Murder Mystery Series was reissued this year! All 6 books are now available at:
See Susanne's book trailer on youtube.com. Just click!
CASE ONE--THE BLOODSTAINED BISTRO
CASE TWO--THE ILL-GOTTEN INSURANCE
CASE FOUR--THE VIRTUAL VALENTINE
CASE FIVE--THE YULETIDE YORKSHIRE
CASE SIX--THE EMBEZZLED ENVELOPE
---
More books from my stash on Kindle. The Ill-gotten Insurance and the Duplicitous Divorce are both cozy mysteries/romances by Desert Breeze author, Susanne Marie Knight. There is a first in this series, but I haven't had the opportunity to read it, yet. Minx Tobin, our heroine and amateur sleuth, is a personal trainer and aerobics instructor moved to CA from the east coast. She's not too interested in getting into another relationship (recent break) until she meets Lieutenant Gabe Harris (police force). And even after three books, they are still dancing around their emotions ó but getting closer. I doubt it will take them five seasons as it did for Laura and Remmington Steele... The next in the series, The Virtual Valentine, comes out this month. I like Minx. I like Gabe. I'm routing for them and wondering what sort of trouble Minx will stumble upon next.
Reviewed by Gloria, Reviews
---
Minx is my favorite detective! I need my Minx fix!!!--S. M
Back to: MAIN PAGE