Greetings and Felicitations!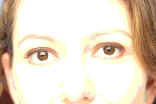 That touch of Minx!
Who is Minx Tobin, you ask? Minx is a fitness instructor newly relocated to Los Angeles, California, who has a knack for solving puzzles--puzzles concerning dead bodies. For fun, romance, and... unexpected corpses, follow her adventures in this murder mystery series!
For Your Reading Pleasure
THE VIRTUAL VALENTINE: A Minx Tobin murder mystery romance. Online serial dater turns out to be a serial killer. But when Death claims this murderer, why is Minx also in danger?
KISSES CAN BE DEADLY
The serial killer stalking Los Angeles will soon be served his just deserts. But that doesnít mean Minx Tobin is out of danger. First, thereís a crank caller. Then her tire is slashed. Quite possibly, her throat is next. But if the throat-slashing murderer is out of the picture, then who has it in for Minx?
Gabe Harris works two full-time jobs. First is solving murders as homicide lieutenant for LAPD. Second is trying to keep his new girlfriend, Minx, out of danger. But this time, she isnít to blame for her predicament. Gabeís job is proving hazardous to her health.
The MINX TOBIN Murder Mystery Series was reissued! All 6 books are now available at:
See Susanne's book trailer on youtube.com. Just click!
CASE ONE--THE BLOODSTAINED BISTRO
CASE TWO--THE ILL-GOTTEN INSURANCE
CASE THREE--THE DUPLICITOUS DIVORCE
CASE FIVE--THE YULETIDE YORKSHIRE
CASE SIX--THE EMBEZZLED ENVELOPE
---
"4.5 Stars! In this delightful story filled with suspense and lots of humor, Ms. Knight gives the reader a murder mystery that will satisfy any taste. Minx and Gabeís developing love is added to the mix seamlessly. I cannot wait to see what will happen to Minx and Gabe next."--Sensual Reads
---
I really loved this book. I can't wait to read the first 3!--C.B.

Back to: MAIN PAGE