Greetings and Felicitations!

In the spirit of a classic English murder mystery, we invite you to have a cup of tea with us to celebrate the holiday season. Hot, delicious tea. Tainted tea, that is. In fact, it's TAINTED TEA FOR TWO!
For Your Reading Pleasure
TAINTED TEA FOR TWO: A murder mystery romantic suspense. Someone wants Lord Embrey dead. Will the method of execution be by poison, or injection, or... potato??
When personal fitness trainer Ms. Marty Jackson accepts an assignment in England, romance is the furthest thing on her mind. Fate has other ideas in the form of a handsome British barrister. But when a body is found in the library, can Marty convince her new-found love of her innocence when all evidence points in her direction?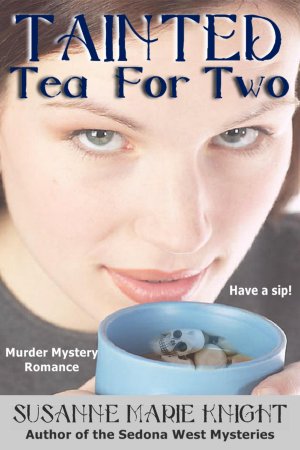 Now available at Amazon.com and Smashwords.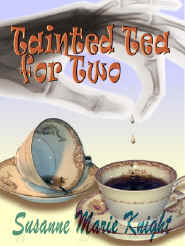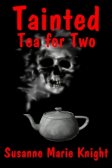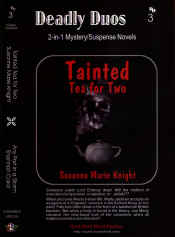 Earlier Covers
See Susanne's book trailer on youtube.com. Just click!
TAINTED TEA FOR TWO's SETTINGS
July, present day. Aldsworth, Gloucestershire, Great Britain.
TAINTED TEA FOR TWO's Main Characters
Ms. Marty Jackson, personal fitness trainer, and Gregory Gresham, barrister, look forward to making your acquaintance!

2008 ARIANA Award WINNER for Best Contemporary / Suspense / Mystery / Historical Romance Judith B. Glad, Artist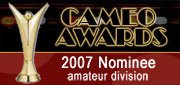 2007 Cameo Awards nomination for the Best Romantic Suspense in the Amateur Division


#1 Best-Seller
Uncial Press & Hard Shell Word Factory & Fictionwise.com

FIVE Hearts
The Romance Studio


Word on Romance Reviews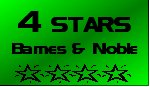 FOUR Stars
Barnes & Noble


Four Stars
Affaire de Coeur Magazine


Four Daggers
All About Murder Reviews