Greetings and Felicitations!
"A sexy and smart contemporary romance!"

For Your Reading Pleasure
LOVE AT THE TOP: When the man of Cassidy's dreams finally appears, why does he turn out to be her arrogant, new boss?
Ever since her divorce, Cassidy Romanelli is reluctant to trust another man. A chance meeting with a bearded stranger, Alex Smith, causes her to have second thoughts. But when she finds out Alex is really her new boss, multi-millionaire A. E. Haydon-Smith, can she learn to trust her heart instead?
On holiday before assuming his new position, Alex meets the woman of his dreams only to discover she prefers his riffraff personae rather than who he actually is. Will he be able to win Cassidy and heal her wounded heart?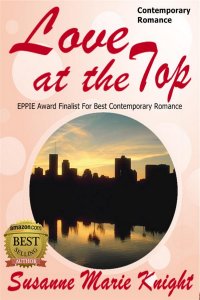 Re-Issued! New Cover!
Order electronic book at Amazon.com and Smashwords.com.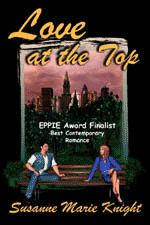 Previous Cover
LOVE AT THE TOP's SETTINGS
June, present day. Manhattan and Queens, New York and Denver, Colorado.
LOVE AT THE TOP's Main Characters
Cassidy Romanelli, personnel specialist, and Alex Haydon-Smith, multi-millionare, look forward to making your acquaintance!
Back to: MAIN PAGE

2003 EPPIE Finalist for Best Contemporary Romance
EPIC Award

5 Stars
Amazon.com Reviews


#1 Best-Seller
Fictionwise.com, Awe-Struck, and NovelBooks.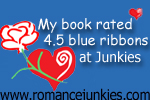 4.5 Stars
Romance Junkies Reviews


4 Stars
Scribes World Reviews