Greetings and Felicitations!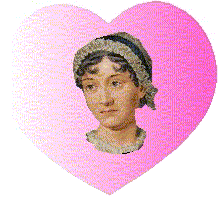 What would Jane Austen do??
For Your Reading Pleasure
A NOBLE DILEMMA: a Regency romance. A guilty secret threatens to scandalize Polite Society and Bethany's new-found love.
Bethany has been taking care of Great Aunt Cordelia for five years. When her aunt passes away, Bethany is without a home. A distant relation, David, the Earl of Ingraham, comes to her rescue by offering her a London Season so she can attract an eligible suitor.
Bethany has other plans for her future--writing a novel and following in the footsteps of her favorite author. If her secret is discovered, it will scandalize not only Polite Society, but also David, whom she has grown to love.
Will Bethany find a solution to this noble dilemma?
Order electronic book at Amazon.com and Smashwords!
See Susanne's book trailer on youtube.com. Just click!
A NOBLE DILEMMA's Settings
1816. London, England.
A NOBLE DILEMMA's Main Characters
Bethany Branford, impoverished, but budding author, and David Greyle, the Earl of Ingraham, look forward to making your acquaintance!
---
4 Books! A Noble Dilemma is a tight intriguing novel placed in the regency era.... Subtle surprises, above average characters, and a wonderful eye for detail set A Noble Dilemma apart. Secondary characters are both important and singular. Activities are appropriate and fun to read about; from dinners to carriage ride, dinners to the obligatory trip to London. Fans of this particular type of historical will enjoy this Ė most especially because it both fits, but somewhat escapes the mold. Truly charming.
Snapdragon, Reviewer for Long and Short Reviews
---
4 Cups! This is a classically crafted Regency Romance with likable characters and an easy to follow plot. ... I enjoyed the gradual building of the feelings between the two [characters]. Bethany is my favorite of a great cast of characters. She is caring without being too sweet, and her problem solving abilities definitely help the plot along.
Maura, Reviewer for Coffee Time Romance & More
---
Susanne Marie Knight's book is very enjoyable read, she does a nice job showing just how limited a womanís life was in this period of history so far as finding a way to earn an income. This book was fun to read and a great escape from the stress today. It shows just how far women have come in this Western civilization in the years since this novelís time period. The characters were warm, real and three dimensional. They were people Iíd like to have in my own family.
Martha, Reviewer for Got Historical Romance Reviews
---
Fans of light Regency romance will find that A Noble Dilemma's characters are likeable and the sweet romance builds to a traditional happy ending.
Christy, Reviewer for Night Owl Reviews
I loved this book. The heroine is so refreshing. She's sweet without being a saintly Mary Sue. You have to love a girl who wants to have it all.--M.B.
This book is wonderful!--C. S.
Back to: MAIN PAGE