Greetings and Felicitations!
TOUCHDOWN!!
Polar opposites--Drew Gavin, high-profile star quarterback, and
Isabeau Delaney, low-key Tarot advisor,
go head to head when the Tarot card of lovers and soul mates keeps
reappearing in their readings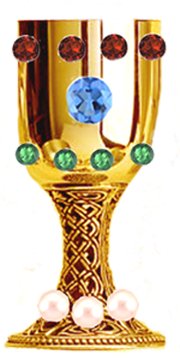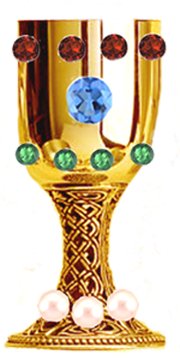 For Your Reading Pleasure
THE TWO OF CUPS IS FOR LOVERS: A Contemporary Romance Novel With A Paranormal Twist!
NOT GONNA HAPPEN
Fame. Money. Booze. Women. It's just another ho-hum day in the life of retired NFL star quarterback, Drew "The Cowboy" Gavin. But Drew's one love is his young child, Elena. For months she's refused to talk, and he's in desperate need of help. He's exhausted every avenue in conventional medicine; now he's considering something different. Something unconventional, alternative. His manager sets him up with... what? A Tarot advisor? Not gonna happen! Can Drew put aside his prejudice against metaphysical matters and give his earth angel, Madame Laney, a chance?
NOT GOING TO HAPPEN
Isabeau Delaney, a.k.a. Madame Laney, has big expenses and responsibilities. A beautiful house, a beloved grandmother in a nursing home, and a slew of Tarot clients that depend of her to help them navigate the shoals of life. She has no time for a chauvinistic skeptic who turns his nose up at her life's work. Drew Gavin just isn't in the cards... Tarot or otherwise. Not going to happen! But if that's the case, why does the persistent Two of Cups--the card for lovers and soul mates--keep reappearing in the readings she conducts for Drew?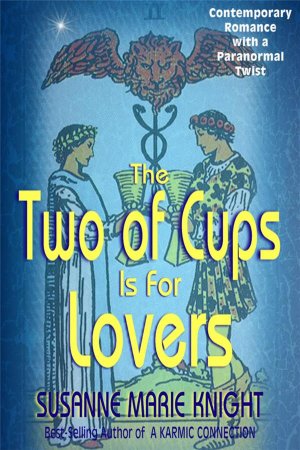 Order THE TWO OF CUPS IS FOR LOVERS ebook at Amazon.com.
Order THE TWO OF CUPS IS FOR LOVERS ebook at Smashwords.com in various electronic formats.
Order THE TWO OF CUPS IS FOR LOVERS in PRINT at Amazon.com.
---
5 STARS! THE TWO OF CUPS IS FOR LOVERS written by talented author Susanne Marie Knight is a fun contemporary romance with touches of the paranormal. This story is a delightful change from many of the paranormal romances out there. The heroine is a dedicated tarot reader; the hero is a macho football quarterback. Their interactions are explosive! I recommend this story to anyone who enjoys romance that's not quite in the common way!--Twists On Romance Reviews
---
---
Back to: MAIN PAGE