Greetings and Felicitations!
Once again two strangers meet by chance. Or is it... destiny?

For Your Reading Pleasure
THE MAGIC TOKEN: Is Amanda's golden coin magical? Or is her sudden good fortune just coincidence? You decide!
After receiving a gold coin, Amanda Barclay suddenly becomes governess to the sister of the desirable Duke of Yarborough. The Duke is also the very man who appeared as if by magic during a childish spell so many years ago. Is it coincidence? Or is it Fate?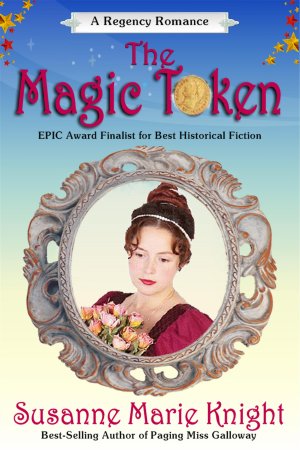 Now available at Amazon.com and Smashwords.com.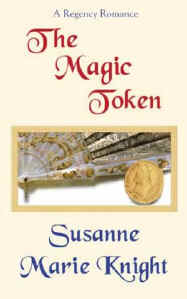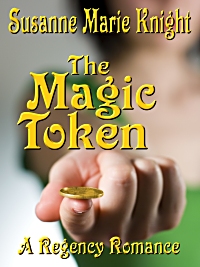 Earlier Covers
THE MAGIC TOKEN's SETTINGS
June, 1802, Swinbrook and Cheltenham, Oxfordshire, England
August to September, 1818, Swinbrook and Cheltenham, Oxfordshire, England.
THE MAGIC TOKEN's Main Characters
Amanda Barclay, healer, and Marcus Hamilton, the Duke of Yarborough, look forward to making your acquaintance!


2003 EPPIE Finalist for Best Historical Romance
EPIC Award


FIVE Stars!
The Romance Studio


Best-Seller
LionHearted.com .


4 Roses
A Romance Review