Greetings and Felicitations!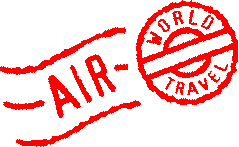 You've asked for it! THE CREATIVE WRITING WORKBOOK is now available electronically at Amazon.com!!!
For Your Reading and Writing Pleasure
THE CREATIVE WRITING WORKBOOK: get the hands-on approach to the adventure of writing from award-winning author Susanne Marie Knight. A wonderful resource to begin your writing adventure! Updated! Now available at Amazon.com.
Learn by doing: plotting, characterization, point of view, dialogue, and much more. Stretch your imagination with writing exercises and examples from Susanne's Romance Writing with a Twist!

THE CREATIVE WRITING WORKBOOK is your own personal passport into the joyful world of writing. Also including is the top-rated family-favorite short story romance "Happy Anniversary" to use as a guide as you analyze the topics. Take advantage of Susanne's unique spin on the creative process.

Remember, writing is not just a job, it's an adventure!

Praise for Susanne Marie Knight and THE CREATIVE WRITING WORKBOOK:
A Hands-On Approach To The Adventure Of Writing:
Susanne Marie Knight has been described as a formidable talent, a rare gem, and a talented, versatile author. For unprecedented adventure, turn the pages of THE CREATIVE WRITING WORKBOOK to see if you agree.--Regency Fiction World

A wonderful reference resource for the beginning creative writer. The simple yet effective exercises included in THE CREATIVE WRITING WORKBOOK will entice anyone who might suffer from writer's block.--Norwood Reviews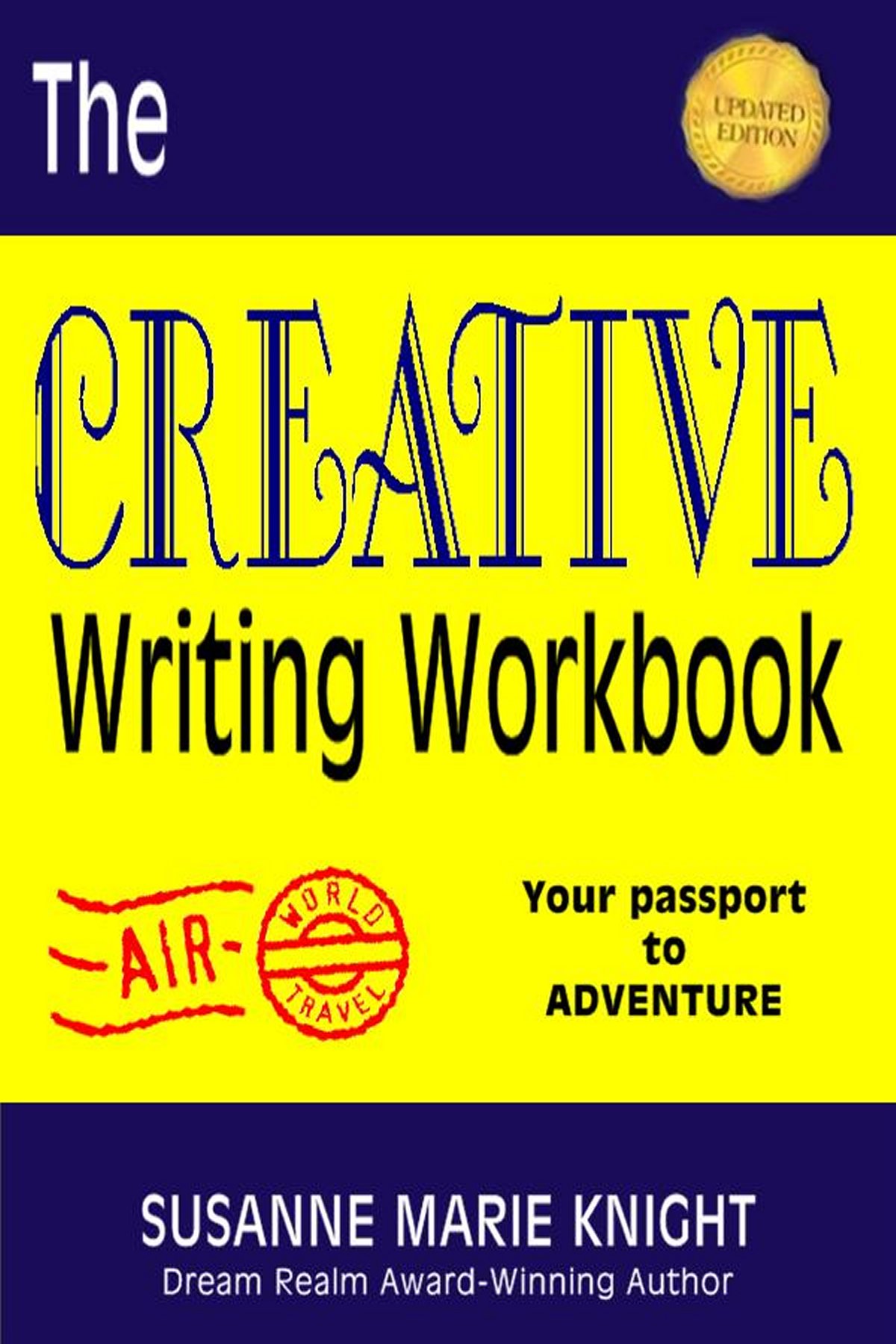 Now available at Amazon.com.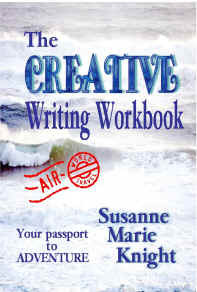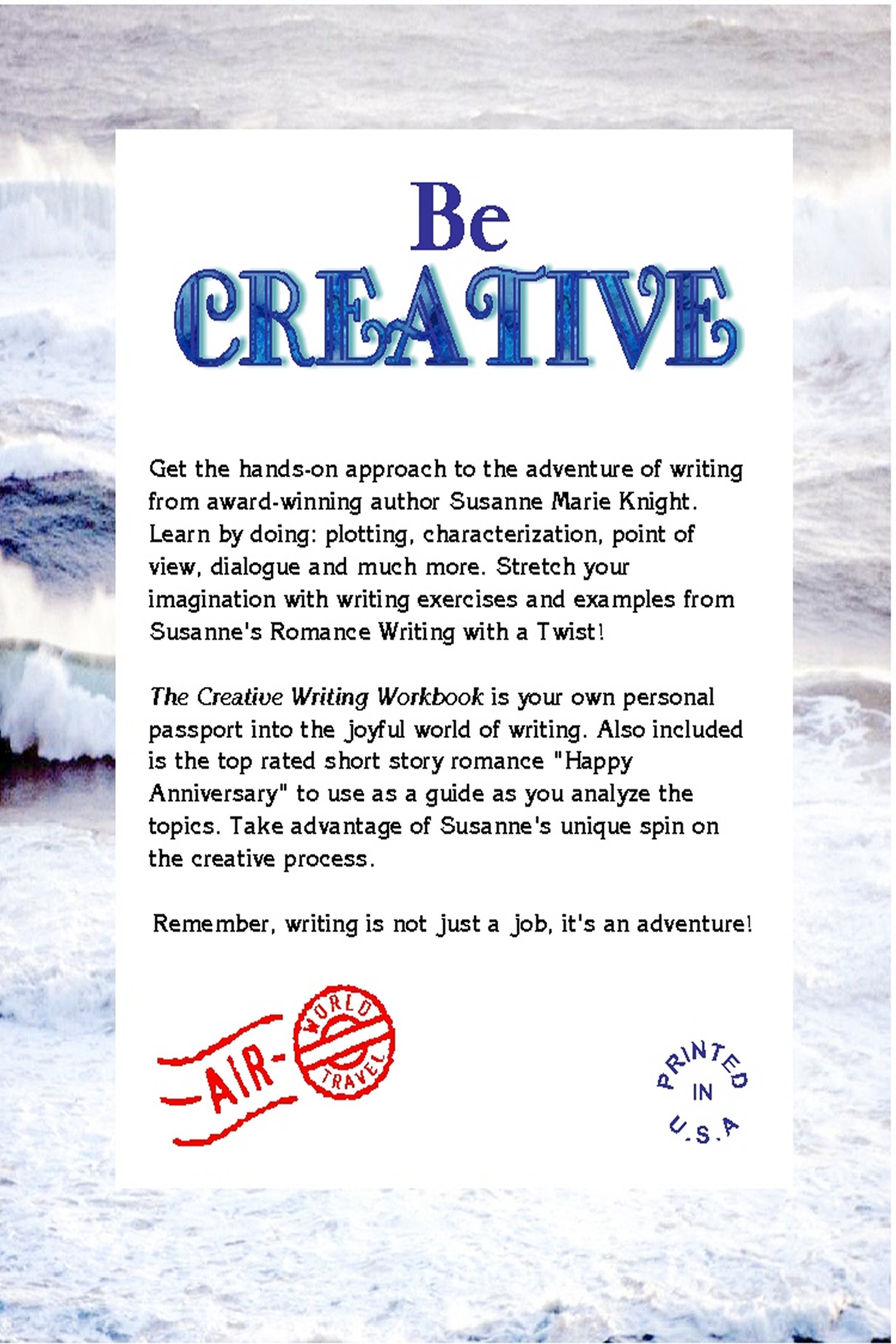 Previous cover
Back to: MAIN PAGE