Past Indiscretions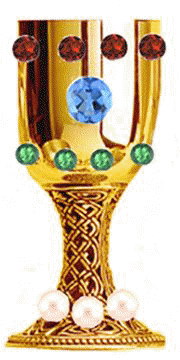 A time-travel Regency romance. The perfect human clone may be possible... back on the island of Atlantis.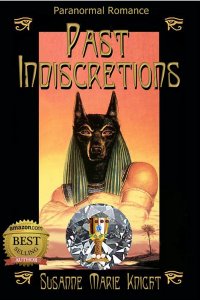 Re-Issued!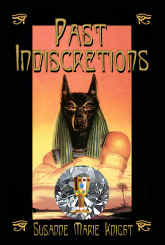 Original Cover
Order electronic book at Amazon.com and Smashwords.com.
Reviewers are saying:
Susanne Knight has outdone herself again. She builds a wonderful story of intrigue that thrusts you back in time to a place long forgotten... Atlantis! Her characters are so loveable; you find that you never want the story to end. I canít wait to see what she comes up with next. Excellent!
Reviewed by Paula Beaty Reviews, Paula Beaty
4 stars! A sexy, fast-paced supernatural ride! Take this fast-paced supernatural ride back to the time of Atlantis and the creation of the Greek pantheon of gods. See how Ms. Knight deftly melds modern day and old world science with steamy romantic interludes with action scenes grafted seamlessly into the mix. PAST INDISCRETIONS is sure to jumpstart your imagination and worm its way into your great reads category.
Reviewed by Sime-Gen Reviews, Shelly Campbell
As usual, Susanne Marie Knight has created a highly unusual tale with a very unique storyline. PAST INDISCRETIONS takes readers on an adventure through time, to a place that is cloaked in myth and hidden in the fog of legend. A place that scholars of the modern world still debate--Atlantis. Ms. Knight's abundant imagination has gifted this novel with plenty of twists and turns, mythical marvels and intriguing characters. This romance crosses the genre lines with a daring blend of the classic elements of romance, fantastical adventures of the paranormal variety and elusive elements of suspense. Readers who appreciate an enigmatic, quixotic read will enjoy unraveling the mysterious of PAST INDISCRETIONS.
Reviewed by The Road To Romance, Janean
Savannah Alexander was helpless to the recurring dream she had monthly starting at nine-years-old. It was always the same, filled with the evil presence calling her Selena. It spread her with panic, fear, and a helplessness she had never known before. When she was older and was visiting her grandmother with her parents she had it again. This time, however, it came after a day of humiliation from the town bully. She woke crying out and fleeing her room and house. As she did she hurt her foot and there was her cousinsí friend Tommy to help her.

Years later when she returned to take much needed vacation she stayed at the same house. It was either take a vacation or most likely end up having a breakdown from the stress of the newly returned dream and with more force, power, and evil than before. A series of coincidences make for an odd stay starting with the return of Tommy who is all grown up and not the boy she remembers.

Now a doctor, Dr. Tom Patterson came to the town of East Prairie on business and never intended to find Savannah staying there.

Along with seeing old friends and family again, Savannah finds the old bully still lives in town. If you take that, add friends and family, add Tom and then herself, you get a very strange situation.

As a single parent, Tom has to juggle the evil known as work and his daughter with precious care. When he comes to town to meet a client and finds out the client is the bully he is disgusted but has no choice. Then after he promises to stay and help Savannah with her lifelong haunting dream she ends up back in the past in which she has no choice but fight for her very life or die.

PAST INDISCRETIONS was a wonderful ride in the past and present. It is a time travel filled with mystery and a good dose of romance all mixed in. The villain isn't your average evil, but he is what he is: evil. Paranormal fans should be delighted with this one as the reader was. It was a delight in-a-half. The past scenes were full and ripe with imagination as is the entire book itself. You'll keep reading into the night just to see the end as fast as possible to see what happens.
Reviewed by Romantic Interludes, Gabrielle
PAST INDISCRETIONS is a wonderful paranormal romance with a secondary mystery that is quite intriguing. More a reincarnation story than a time-travel, it does have a bit of that tone, also. The scenes that take place in the past are imaginatively done. Not quite in the common way, paranormal fans won't want to miss this one.
Reviewed by Paranormal Romance Reviews, Flora
Susanne M. Knight weaves a fast-paced romantic paranormal that's bound to ensnare you from the beginning. PAST INDISCRETIONS is bound to keep you riveted while curiosity has you turning the pages.
Reviewed by
Romance At Heart

, Mindy
4 Stars! Susanne Marie Knight keeps you guessing right up to the end of the story. You know what needs to happen but how she brings it about is a treat to behold. Once you start this story, you won't be able to put it down; PAST INDISCRETIONS seems to compel you to the next page. I thoroughly enjoyed each twist and turn the story took. Kudos to Ms. Knight and a hearty Thank You!!
Reviewed by

Romance Junkies

, Rae
4 Stars! This is a fascinating tale that manages to suspend any disbelief you may have about past lives, reincarnation, and the ability of good to triumph over evil. Savannah is a strong woman, in spite of her delicate appearance, and Tom is just overwhelmed by his feelings for her as they grow in intensity. The other characters are necessary, perfectly-written, and play an important part in this interdimensional adventure. As she did in her story, JANUS IS A TWO-HEADED GOD, Ms. Knight once again draws the reader in to the adventure, and encourages us to become part of Savannahís often nightmarish experiences. This story is a delightful change from many of the paranormal romances out there. It never loses touch with the everyday existence of both Tom and Savannah, but still allows a natural drift into the other world which has such an impact on both their lives. I recommend PAST INDISCRETIONS to anyone who would like to believe in their dreams.
Reviewed by

A Romance Review

,
Celia
4 Stars! Ms. Knight has written a gripping paranormal suspense. The characters are well developed and engrossing. PAST INDISCRETIONS creatively brings together concepts of past lives and cloning with the fascinating mythology of the destruction of Atlantis. The mystery and unique plot makes this a fantastic page-turner that I was not able to put down.
Reviewed by The Romance Studio, Larenda
PAST INDISCRETIONS is an intriguing tale full of mystery and adventure. The plot is extremely innovative, with a new twist on the birth of both the Egyptian and Greek gods. Savannah is inspiring, with her determination and courage. Tom is a man who is courageous and passionate about those he loves. Jackson Zeuch is the perfectly evil character, driven by blind ambition and dreams of glory that trail him through the centuries. The secondary characters add dimension to this interesting tale. With vivid imagery of a world that scholars have debated the existence for centuries, PAST INDISCRETIONS brings to life the mythical world of Atlantis and takes readers on a journey they will not soon forget.
Reviewed by Romance Reviews Today, Edith
PAST INDISCRETIONS had a lot of questions and Ms. Knight answered them all. It took me on a ride through time and dimension. I was wondering what was causing Savannah's dreams and what everyone had to do with them. In the end Ms. Knight tied up all the questions in a nice neat package. If you like stories with a twist, PAST INDISCRETIONS is a story for you.
Reviewed by

Writers Unlimited

, Lydia
Set in a modern contemporary setting with time travel and paranormal elements, PAST INDISCRETIONS is a fun tale to read. Knight weaves an awesome spell over her readers easily blending the lines between reality and fantasy. Those looking for an entertaining read where time is a consequence, PAST INDISCRETIONS is a hot commodity.
Reviewed by Scribblers, Brenda Ramsbacker
PAST INDISCRETIONS is a quick paced and enjoyable read with some very interesting twists. I recommend this story to any who enjoys the paranormal romance. I will be reading more of Susanne Marie Knight's work, that is for sure!
Reviewed by

Roundtable Reviews

, Mendi
From the beginning, [PAST INDISCRETIONS] hooks the readers as it tells about a young girl just trying to fit in, yet questioning her dreams. The character, Tom Patterson is one man worth reading about and the adorable little daughter of his.
Reviewed by Loves Romances, Melinda
The writing in this paranormal romance is excellent--the dialogue is realistic, the characterizations are strong.
Reviewed by

Scribes World

, Ann
The people and events in PAST INDISCRETIONS fit together to form a greater series of strange coincidences, all of which are somehow linked to Savannah's past. Ms. Knight's skillful alternations between times and events make it interesting. PAST INDISCRETIONS is well written
Reviewed by

Roundtable Reviews

, Meredith
Back to: MAIN PAGE


#1 Best-Seller
Fictionwise.com

5 Stars
Amazon Reviews


4 Stars
Sime-Gen Reviews


4 Stars
Romance Junkies Reviews


4 Roses
A Romance Review


4 Stars
The Romance Studio