ForEvver
What if eternal youth could be found not in a fountain, but in a box? What if the richest man in the world was also the oldest?

A science fiction romance.In the year 2102, the Fountain of Youth exists for only a select few. But you canít cheat death ForEvver.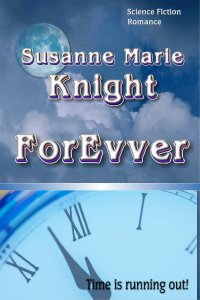 Order electronic book at Amazon.com and Smashwords.com
Order print book on this website. Click here.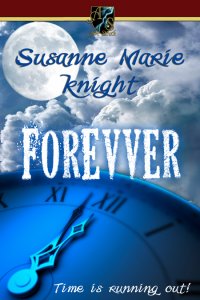 ForEvver's cover with previous publisher, Awe-Struck Publishing.
Readers are saying:
ForEvver is one of my favorite science fiction romances!--Marie D.
ForEvver was a pleasure to read!--B.R.
ForEvver is FABULOUS!!!!--Virginia P.
Can't wait to sink my teeth into this science fiction!--Rick C.
I enjoyed ForEvver!--T.M.

FOREVVER is the a prequel to the books in the JANUS series: JANUS IS A TWO-HEADED GOD and JANUS IS A TWO-FACED MOON.
Back to: MAIN PAGE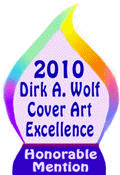 2010 Dirk A. Wolf Cover Art Excellence for Best Science Fiction / Futuristic Niki Browning, Artist

5 Stars
Once Upon A Romance Reviews

4.5 Books
Long and Short Reviews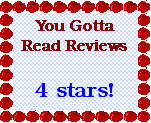 4 Stars
You Gotta Read Reviews