Adolescence--Short story. Amazon.com and Smashwords.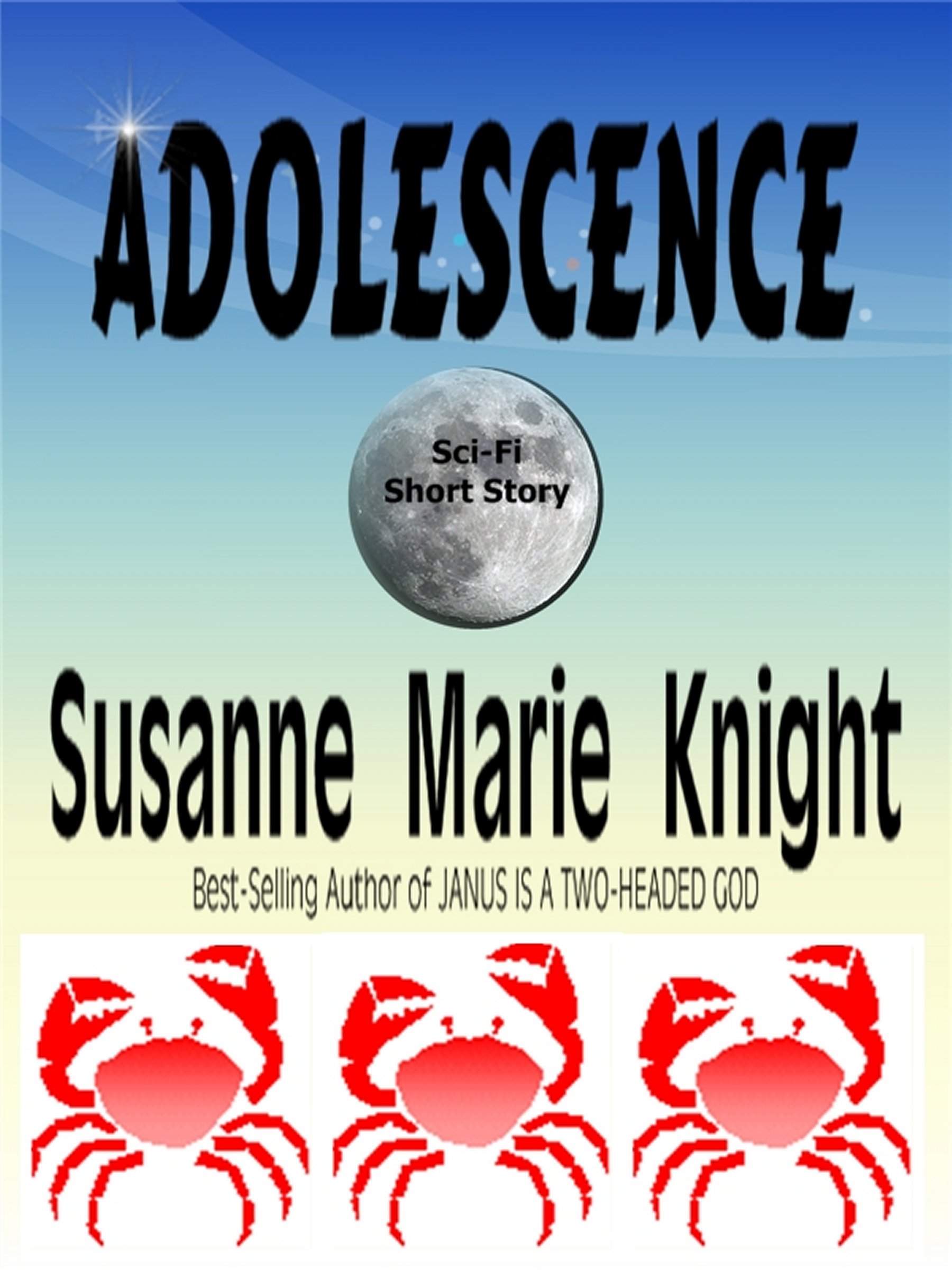 Never doubt an alien fortuneteller!
Reviews:
This was a most enchanting read.--Romance At Heart

Cute story. You have the greatest imagination.

"Adolescence" is a very original story, certianly I'll never look at the beach creatures the same again!
---
Carla's One-Sided Crush--Short story. Amazon.com and Smashwords.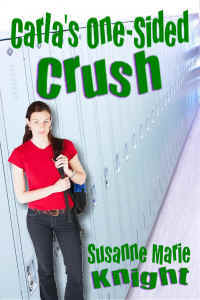 Maybe Carla's schoolgirl crush hadn't been so one-sided after all.
Reviews:
---
The Convert--Short story. (Also in Leaps of Faith anthology) See book trailer on youtube.com. Just click!
Ebook: Amazon.com and Smashwords.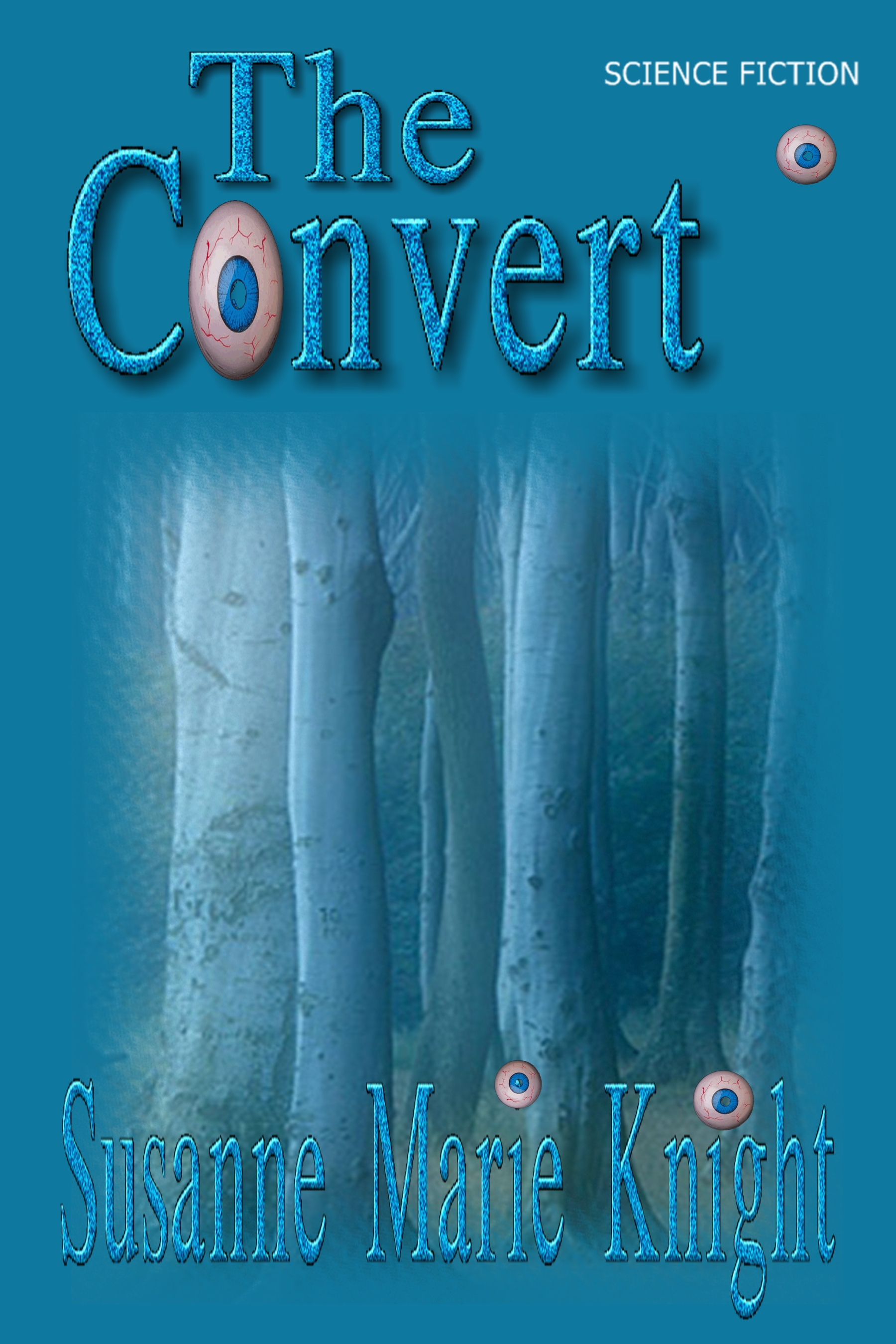 When one of his congregation wants to marry an alien who is more flora than fauna, what's a priest to do??
Dream Realm Award Finalist in the Anthology category.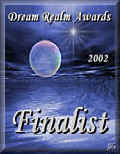 EPIC Award (now EPIC EBook Award) Finalist for Best Anthology.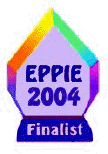 Top Ten Finisher in the prestigious Preditors and Editors Readers Poll.

Reviews:
The Convert takes an entirely different angle and addresses a person's faith versus human prejudice and the role it might play if there is every close contact with races who differ from us in very obvious ways.

Susanne Marie Knight, is an interesting tale about an indigenous alien who wishes to marry a human colonist to his planet. In this tale a priest must decide if he has the right under God to marry this alien to a human. He goes through a lot of psychological struggle, but when he hears the story from the alien, he begins to look at the situation with his heart. Also included in this story is how abusive we can be, simply because we don't understand, or do not seem to have the capacity to understand things that do not fit into our little spectrum of understanding. A wonderful story that is beautifully told.--Christian Science Review.

FIVE STARS! Quantum physicists, amazed by the symmetry of the universe, have said that the more they delve into the quantum mechanics, the more convinced they become of an existence of a higher power. Karina and Robert Fabian merge science and faith in an anthology of fifteen Christian science fiction stories that ignites our imaginations... In Susanne Marie Knight's 'The Convert,' Father Wren has an equally awesome decision to make. He's the only priest on the Ophiuchi 4 colony and must decide the marital fate of Chloe and Ping. She's a deaf human; he's a telepathic tree.--Scribes World Reviews

Highly Recommended! ... the stories engrossed me from the beginning. Though SF/religious in nature (as stated by the publisher), each story managed to be more than that. They cover the gamut of human experience--doubt, faith, adventure, and conflict. I found the juxtaposition of futuristic story elements and inspirational elements compelling. Each aspect blends seamlessly into a unique collection of stories. Regardless of your faith or reading preferences, don't miss this collection of stories from FrancisIsidore Electronic Press, including such authors as Leslie Brown, Peter Bell, Michael S. Poteet, Susanne Marie Knight, Greg Beatty, and many others. It poses intelligent questions and offers honest answers. This is a book designed to make you think, and it achieves its goal.--Dog-eared Webzine

Leaps of Faith contains fourteen stories by twelve authors. The stories delve into different aspects of space exploration, time travel, hard science, evangelism in space, robot rights, and contact with extraterrestrial lifeforms. Though much of the work deals with Christian (and often Catholic) concepts, belief and general faith also drive many of the stories. Some of the stories are pure adventure. Others are deep, philosophical works that struggle with science and belief. And, still others are humorous looks at our human selves. "The Convert" by Susanne Marie Knight and examines how far Christianity can be extended to alien species.--Myshelf.

Leaps of Faith will undoubtedly go down as one of the best collections of Christian science fiction in this new century. Katrina and Robert Fabian have pooled together some incredible talent... This book will certain entertain and challenge the reader. If you enjoy short stories, this is for you.--Yellow30 Sci Fi

The book was a real delight to read, and the authors wrote their stories well. It was easy to become immersed in each tale as they followed one common theme. I give LEAPS OF FAITH two thumbs up!--Midwest Book Review

This is a collection of stories from authors who explore many different aspects of science and faith, and what that all means when science makes another discovery, or when we reach out to alien races... I found the collection over-all thought provoking and a good read. --Author's Choice Book Reviews

I highly recommend this book. It not only entertains, it makes you think.--MyShelf.com
---
Cup o'Joe--Horror short story.
Ebook: Amazon.com and Smashwords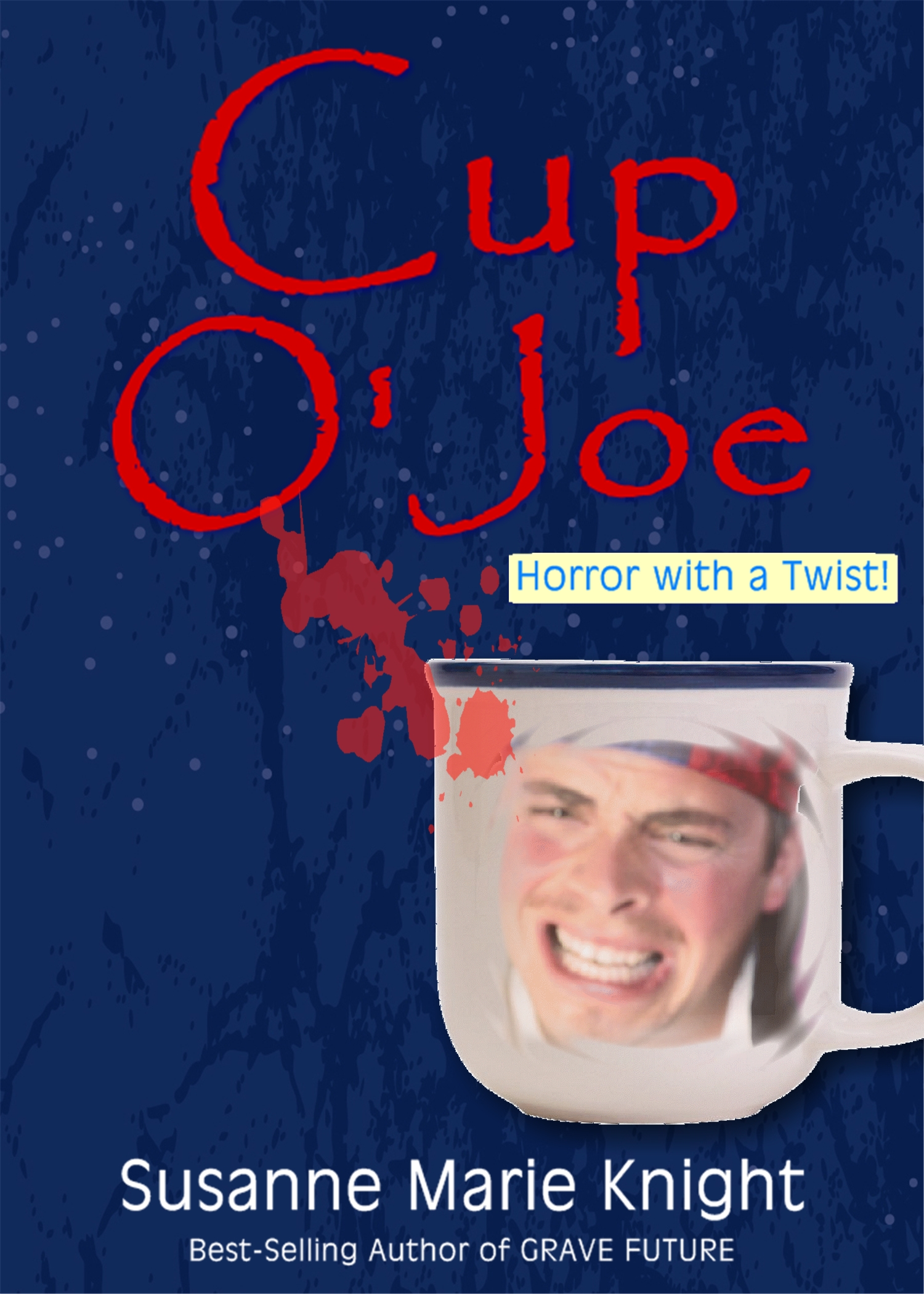 To celebrate Halloween, here's a non-calorie treat: a "Cup o'Joe"--horror with a twist. Read it if you dare!
Reviews:
Scary story! Kind of gross too, but effective! Happy Hallowe'en!

Great way to start the day with a cup of coffee! Fun read!

Neat little twist in this tale, I would be interested in perhaps seeing something else from this world.
---
Family Secrets--Short story. Available at Amazon.com and Smashwords.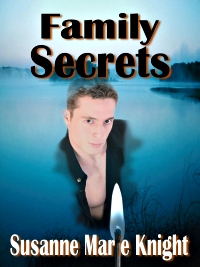 Original Cover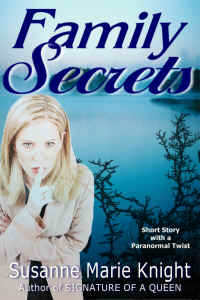 New Cover!!
Sometimes secrets can reveal your true love.
Reviews:
FAMILY SECRETS: The characters were intriguing... If you want a quick, sweet romantic read with a touch of magic, you will enjoy this story. -- Got Romance Reviews.

A quick read but I enjoyed it. Good characters.--Reader Review

"Family Secrets" is a little gem with more than just a man and a woman discovering each other. It's got a delightful witch as well.--UP Review
---
Friday Night--Short story. Amazon.com and Smashwords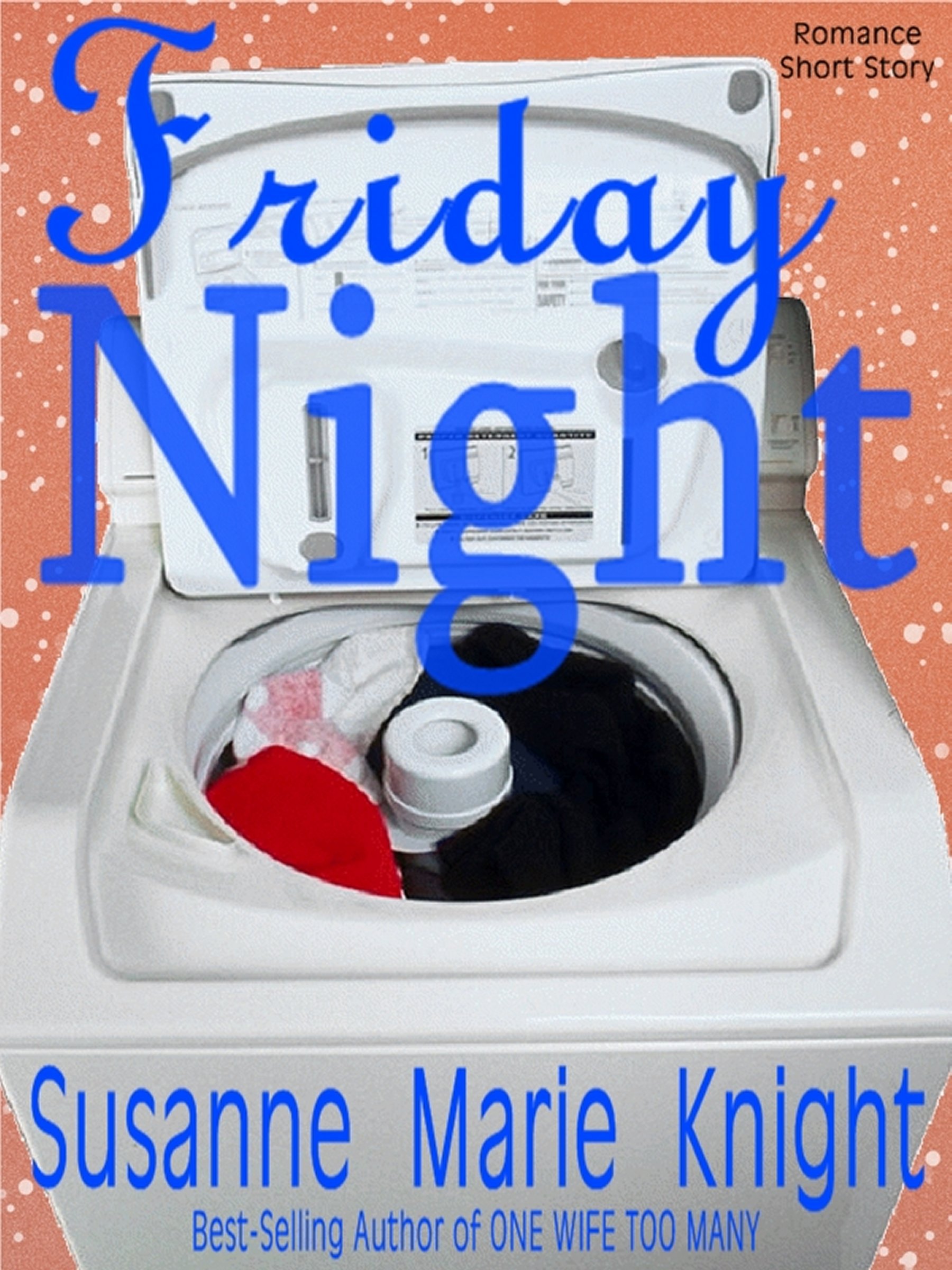 See how a lost article of clothing introduces two neighbors.
Reviews:
I really liked your short story. Keep up the great writing!

Ah, the things daydreams are made of--to have a sexy man fall right into your lap! Fun read!
---
Grand-mere's Sainte Bleu--Short story. Amazon.com and Smashwords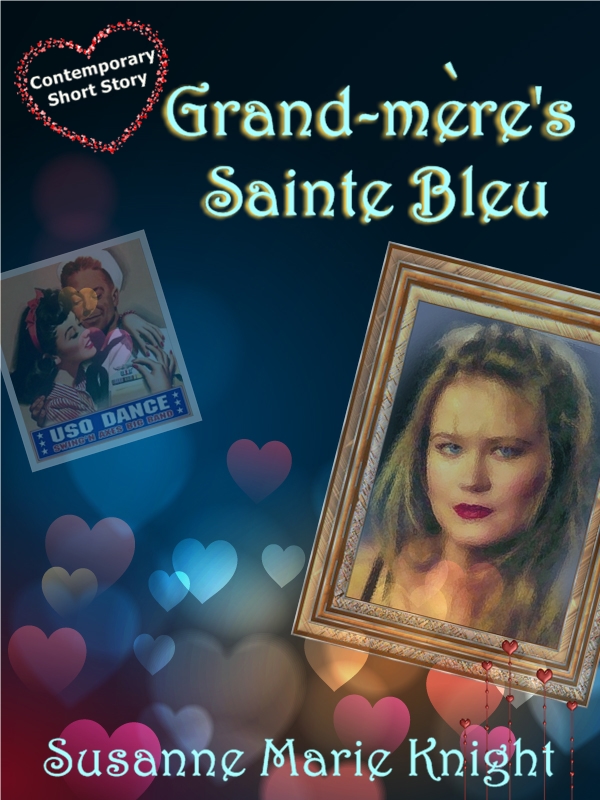 Can a special portrait bring true love?
Reviews:
---
Happy Anniversary--Short story. Amazon.com and Smashwords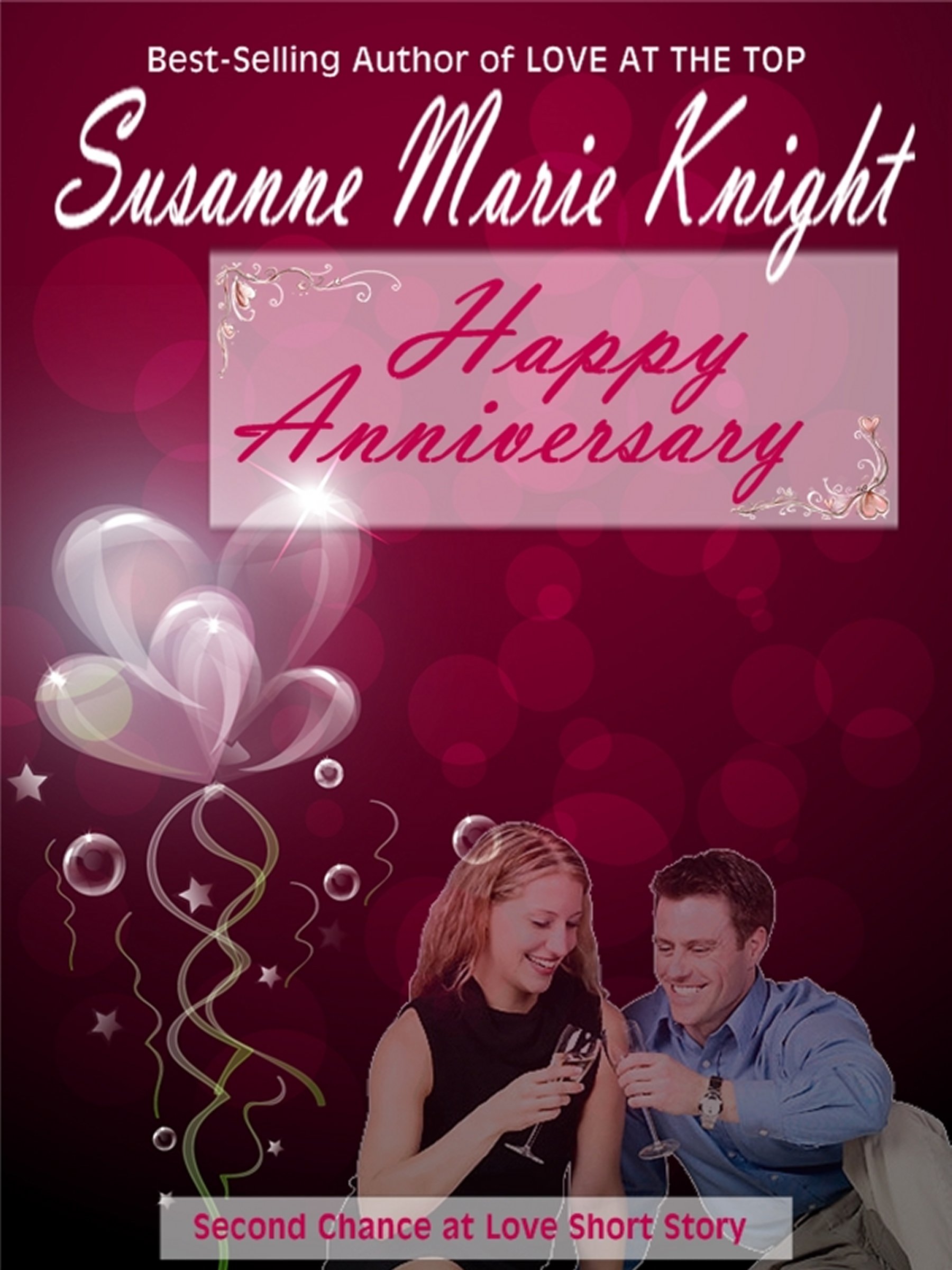 Will Claire get a second chance at love?
Reviews:
Happy Anniversary is a pure pleasure for a contemporary romance. This story was a most touching read.--Romance At Heart.

4 Stars! Pleasant short story romance with sympathetic characters and a good ending that wraps up events well.

Your story was a very pleasant read. I cared about the characters and was glad that Claire was blessed with a second chance at love.

One of my favorites!
---
Homesick--Science Fiction short story. Available at Amazon.com and Smashwords.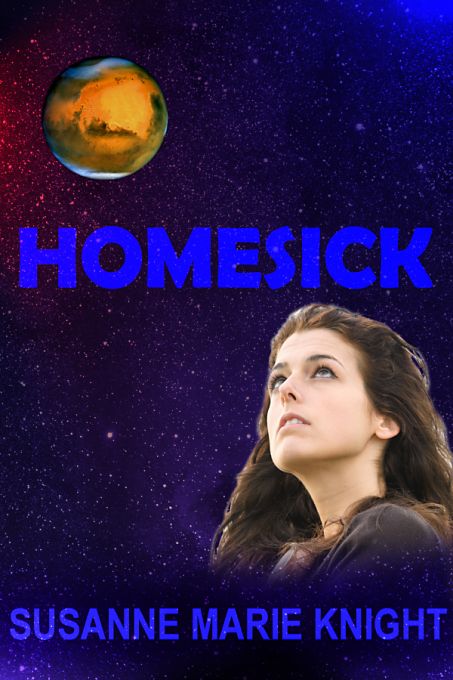 Original Cover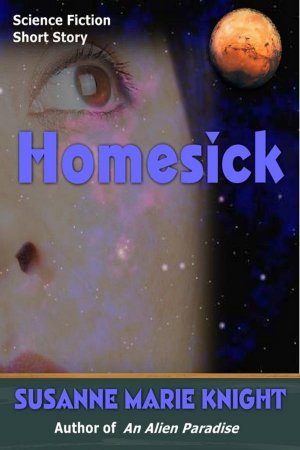 New Cover
Just what is Jayna homesick for?
Top Ten Finisher in the prestigious Preditors and Editors Readers Poll.

Reviews:
Homesick is a science fiction that will make you wonder.--Romance at Heart.

Fantastic! Beautifully written! I love your descriptions!

1 1/2 hankies! Unusual for a short story, because it's hard to build that kind of emotion in short stuff. Susanne does it well.

Such a beautiful story! Was not prepared for the story or the ending!!!! Wonderfully written!

I really liked this story. I would definitely like to read more of Susanne's work.

You do a great job of changing Jayna's perception of her world. Well done!--Editor Review, "Homesick"
---
Lady Elizabeth's Excellent Adventure --Short story. Amazon.com and Smashwords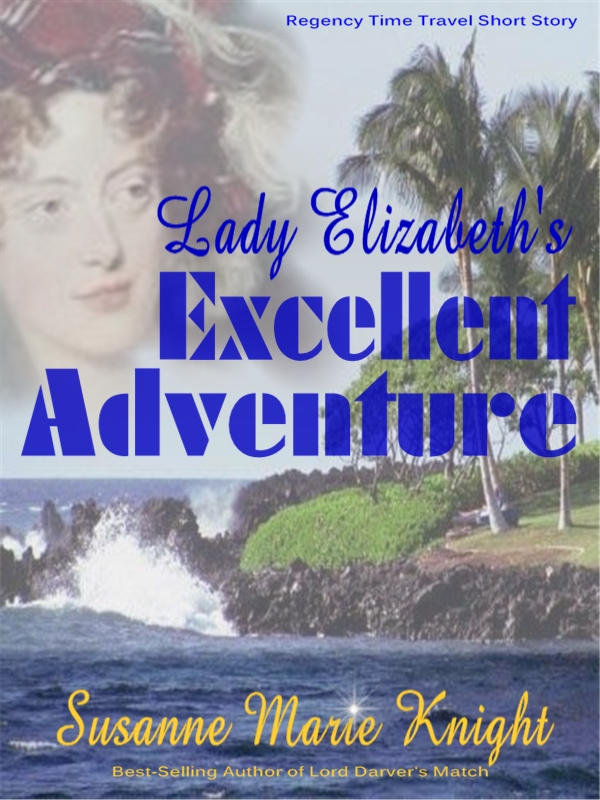 Is a time-travel hot tub possible? Ask Lady Elizabeth!
Reviews:
Ooh if miracles like this could happen--Romance At Heart.

Funny! I'd love to see this turned into a novel!!!!

Lady Elizabeth is one plucky Regency heroine. What a hoot. <g>
---
Saturation Point--Short story. Available at Amazon.com and Smashwords.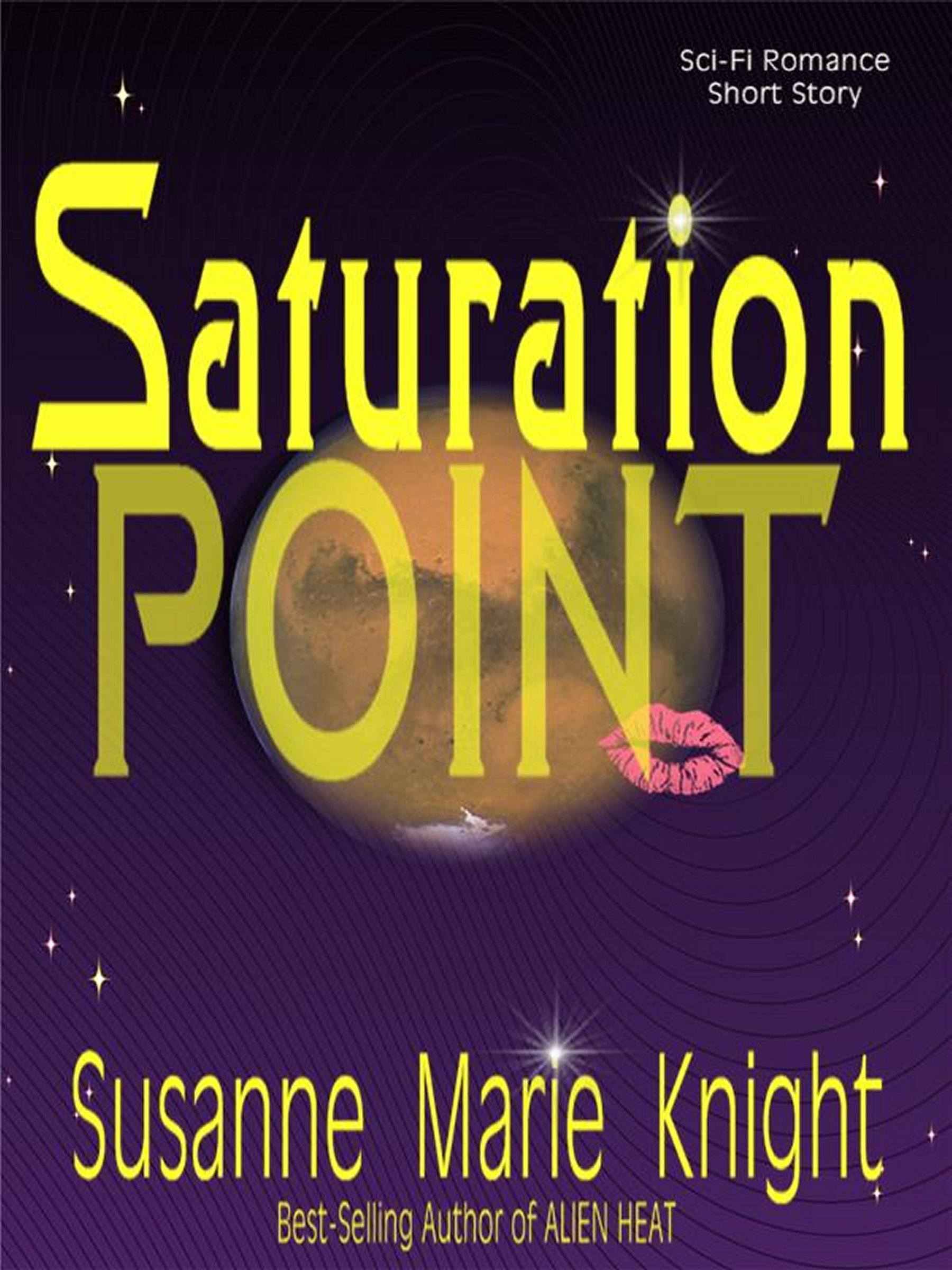 If you think the light of the silvery moon is romantic, just think what the shadow of the planet Mars will do to one's libido!!
Reviews:
---
Shades of Old Glory--Short story. Available at Amazon.com and Smashwords.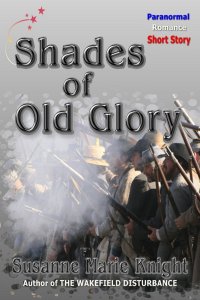 How can modern day Rebecca Sedgwick help a Civil War ghost?
Reviews:
4 STARS!! -- F.Eu

A shadow of the Twilight Zone that leaves you with a few chills, as north meets south with Rebecca and Jake. Never forget what our forefathers did to protect Old Glory as our feet make a path over the worn torn soil.--Romance At Heart.

Wonderful story. Thank you!

Excellent. I love ghost stories. LOL.
---
Special Delivery--Short story. Available at Amazon.com and Smashwords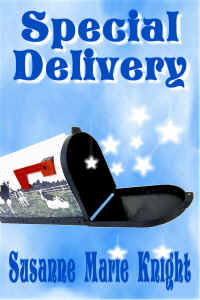 Ralph Dunmeyer thinks he is a failure. He wants to change everything about himself because change is good, right? When he reaches into his mailbox, he is taken on a journey to discover that maybe he isn't such a bad person after all.
Reviews:
Ms. Knight brings her unique and fresh talent as a writer to our Download program. You, too, can experience the vivid style and sharp wit of this author.--Echelon Press

10 STARS OUT OF 10 STARS!! Bookcrossing.com

5 STARS!! "Special Delivery" is a wonderful surprise. I started reading this story, not really knowing what to expect, and was delighted with the story Susanne Marie Knight brought to life. If you are at all familiar with Roman mythology, "Special Delivery" will have an added level of enjoyment as you meet the characters that change Ralph's life. The characters' veiled references to mythology as well as Ralph's dry wit will have you smiling at their levity and humor. Ralph has a self-deprecating sense of humor that blends well with the first person telling of this story. Ms. Knight's writing style and delivery ensures that readers are entertained and rewarded for taking the time to read her work. "Special Delivery" is a short story that delivers a quick, refreshing, and romantic twist that is sure to charm.--Fallen Angel Reviews

4 Roses! "Special Delivery" is a short story and only spans a few minutes in the life of Ralph [Dunmeyer]. The story is fast paced and the dialogue is great. We get to see what Ralph is thinking and feeling but not the other characters in the book, not even in the end. The Fates do have plans for everyone and they did a little show and tell with Ralph. You might learn that you don't have to change completely in order to find happiness and love. If you have a little time to spare and want to learn a little about Greek and Roman mythology then pick up "Special Delivery".--A Romance Review
---
Special of the Week--Short story. Available at Amazon.com and Smashwords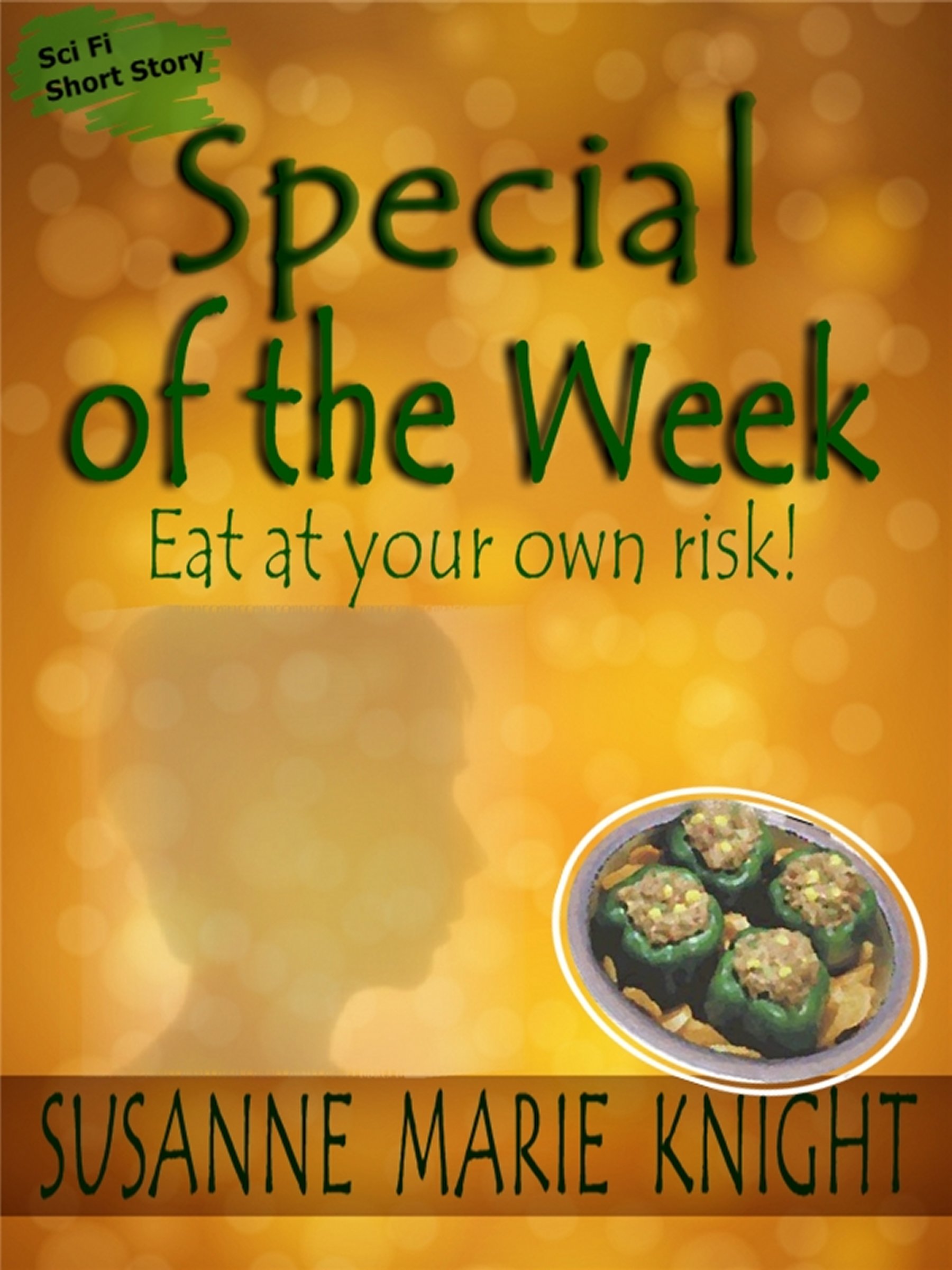 The new restaurant in town has delicious food. Eat at your own risk!
Reviews:
5 Stars! A wonderful short story. This author has proved once again what a wonderful imagination can produce when serving up this wonderful short story. I loved it, this was an enjoyable read.--Amazon.com

5 Stars! "[Special of the Week] is a truly excellent work.--Midwest Book Review.

Special of the Week a specialty to diet for or die for in this science fiction tale. This one has you wondering and guessing even when it is over, whom to trust.--Romance At Heart

I really enjoyed reading Special of the Week.

You are a wonderful writer!!
---
Teacher's Pet--Short story. Available at Amazon.com and Smashwords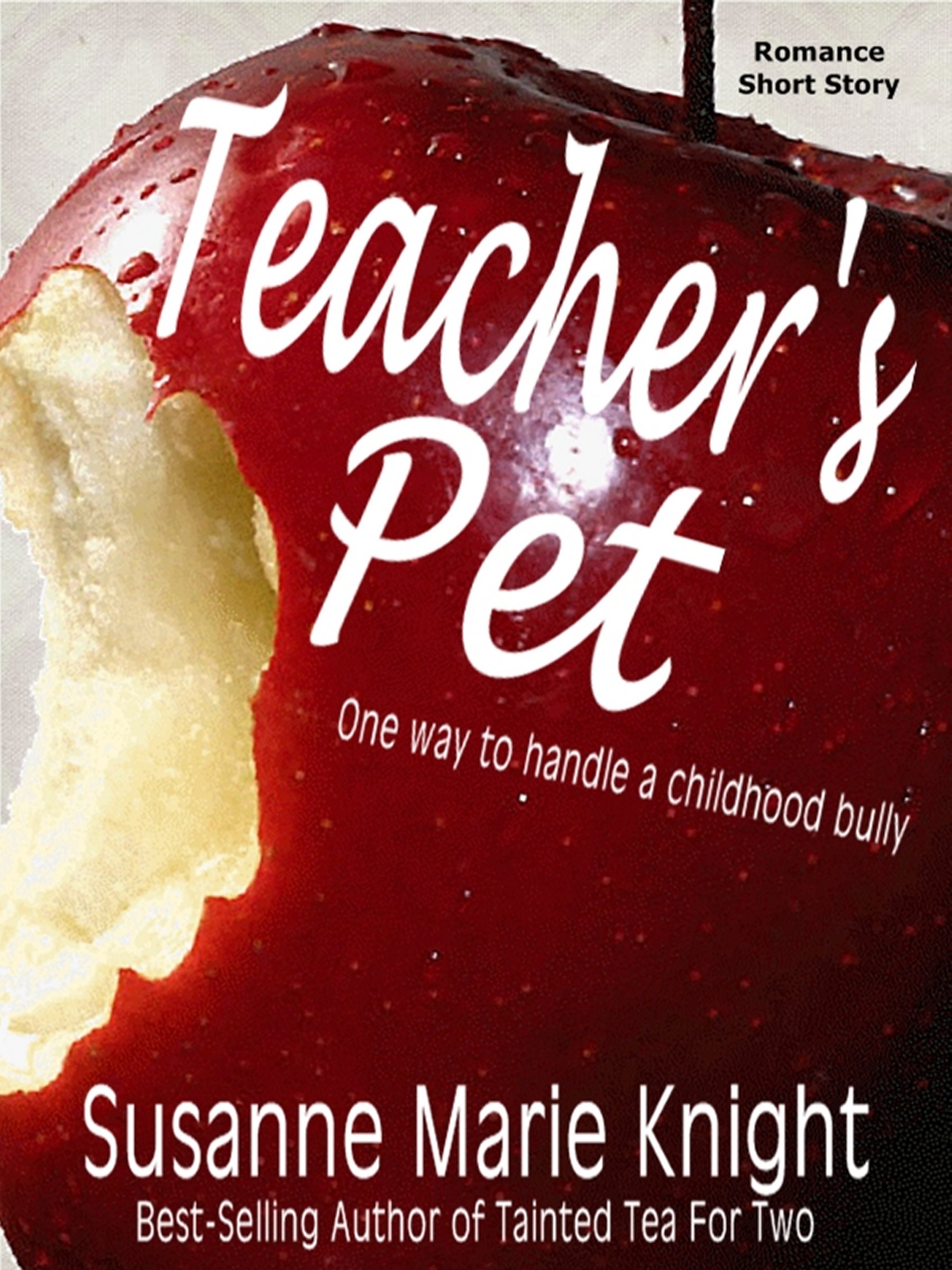 Sometimes bullies finish last!
Reviews:

A great short story! I can appreciate the thought and effort that goes into putting a book together. I thought that I would go down the short story road... and pleased that I did. This is a good title, good story--yes I enjoyed it. As for recommending it, without a doubt. I have now read two books from this author and going into the third.--M.R. Amazon.co.uk

Brings back memories!

Cute!
---
True Love and Candy Corn--Short story. Available at Amazon.com and Smashwords.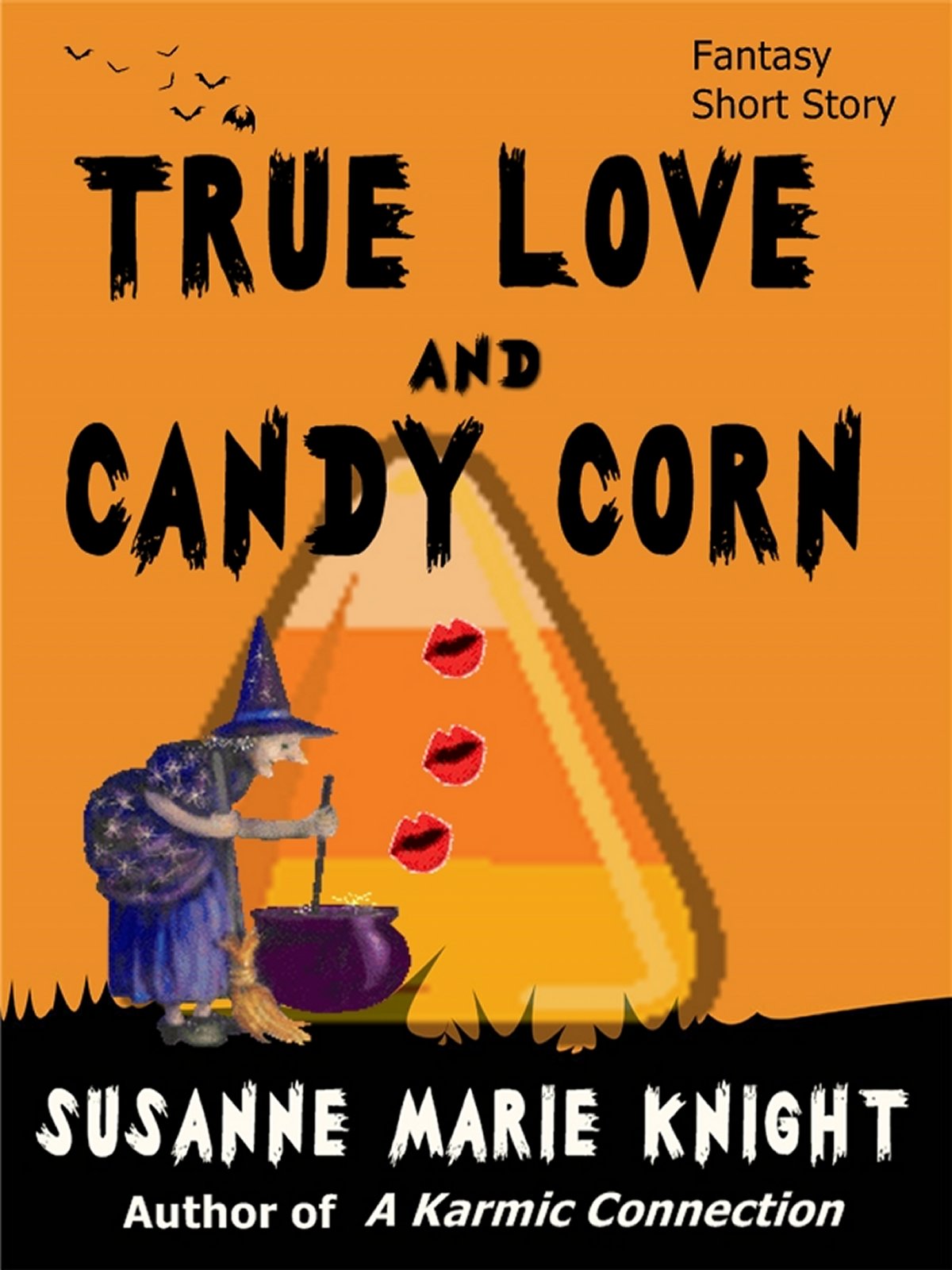 On a Halloween outing, thirteen-year-old Rebecca knocks on a "witch's" door. As her treat, she is cursed with true love until the end of time, and even though desirable Frank Palmer seems to be the love object in question, Rebecca is thoroughly spooked. Now, nine years later, Rebecca is treat-or-treating again as she escorts her young cousins on their rounds. When she comes face to face with Frank, she doesn't see true love as a curse anymore. Will the witch's prophecy come true?
Reviews:
5 Stars! The moment I finished reading this I had to write this review. Something about the story enthralled me. I am a sucker for happy endings. --Bobb B.

I loved your Halloween story.

I enjoyed reading Rebecca and Frank's story.
---
A Very Special Christmas Present--Regency Short story. Now available at Amazon.com and Smashwords.
A child is determined to give her aunt the best Christmas present ever: a husband!
New Cover Coming!
Reviews:
FIVE STARS! Fans of the stories set in early nineteenth century England will find this a comfortably familiar world. The setting is completely perfect, from the wonderful home and dedication to needlework, to the holiday plans, and even the focus on marriage. You will enjoy Knight's clever twist with descriptions – her snow-capped fir trees "huddle" from the cold, and main character Deidre expresses frustration by 'savagely' embroidering. Throughout, the phrasing is subtle but delightful. Its hard to say more without spoiling this one. Full of Christmas charm, Susanne Marie Knight's A Very Special Christmas Present, would make a very nice present for some lucky romance fan on your shopping list. I must admit my one wish is that it were longer! I will certainly re-read.--Long & Short Reviews.

This is a most refreshing story. Sometimes we judge too quickly before learning the real truth.--Romance At Heart.

I didn't want this story to end! More, more, more!

This is the best Regency short story I've read!
---
Zeus and the Single Teacher--Short story. Available at Amazon.com and Smashwords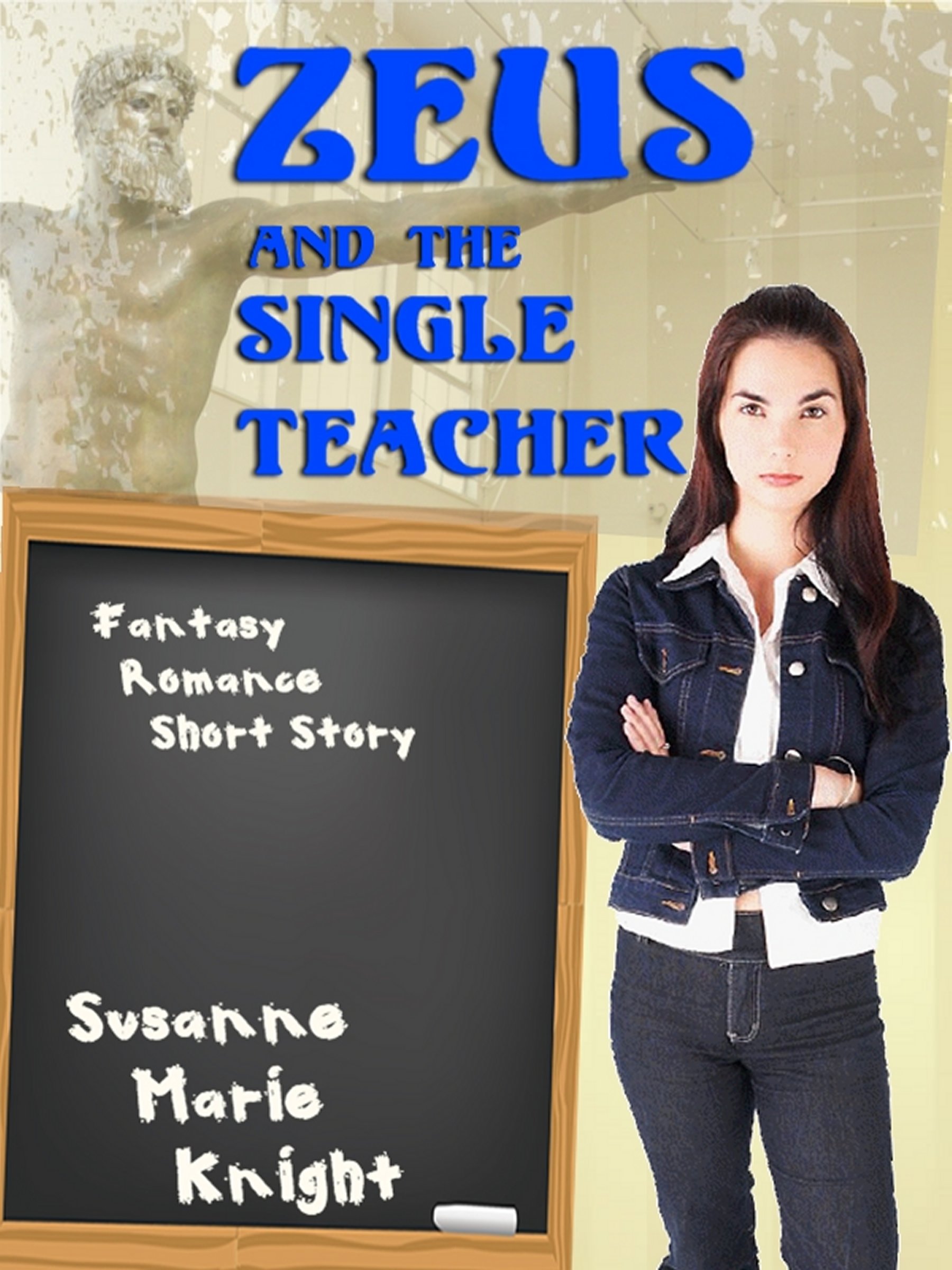 Zeus plays Cupid for a lonely teacher!
Reviews:
Zeus and the Single Teacher is a lovely fantasy romance about a middle school teacher who is hopelessly single.--Romance At Heart.

Wow, I really enjoyed this!

Venus and Minnie were cute!