The Contrary Contessa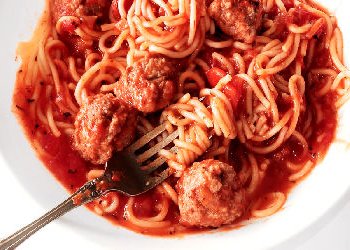 A Regency romance. Lord Rutherford has no interest in marrying a non-English matron, but how can he resist his captivating... and contrary stepsister?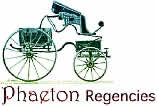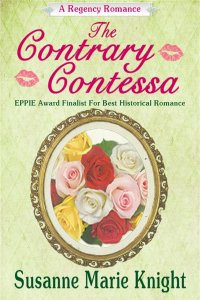 Re-Issued! New Cover!
Order electronic book at Amazon.com and Smashwords.com. PRINT book available on Amazon!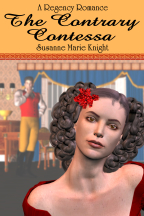 Previous Cover!
Readers are saying:
I really enjoyed THE CONTRARY CONTESSA!--Patricia R.
Lexia was a wonderful heroine! I just loved her!--E.A.
I loved, loved THE CONTRARY CONTESSA. Susanne, you are sooo good!--Nancy W.
Just finished THE CONTRARY CONTESSA and thoroughly enjoyed it!!! I loved your use of the Italian words. It brought back memories!--Millie C.
I really enjoyed the Italian slant of THE CONTRARY CONTESSA! Never read anything like it before. Wonderful story!--M.C.
I just wanted to let you know how much I enjoyed THE CONTRARY CONTESSA. Great romance with lots of laughs, for the perfect combination. Thanks for a great read.--S.W.
[For THE CONTRARY CONTESSA] An excellent story.--K.M.
I am a big fan of your writing. I think you are a very good writer! You should be proud of your hard work, and also for all the joy you bring us fans! Keep up the great work!--Tonya L.
[For THE CONTRARY CONTESSA] Beautifully written.--G.M.
I very much enjoyed THE CONTRARY CONTESSA. It has a great twist at the end.-- D.C.
I loved this book. Thank you!--Bessie R.
Back to: MAIN PAGE

2005 EPPIE Finalist for Best Historical Romance
EPIC Award


Readers Top Pick Award
Romance Reader At Heart Award


#1 Best-Seller
Fictionwise.com


FIVE Stars!
The Romance Studio


FIVE Stars!
Romance Junkies


Four Stars
Fallen Angel Reviews


4 Roses
A Romance Review

Four Stars
Sime-Gen Reviews