The Contrary Contessa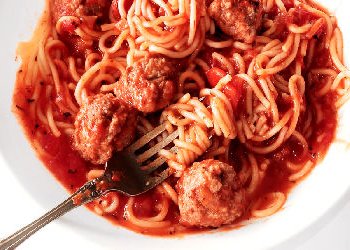 A Regency romance. Lord Rutherford has no interest in marrying a non-English matron, but how can he resist his captivating... and contrary stepsister?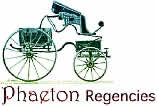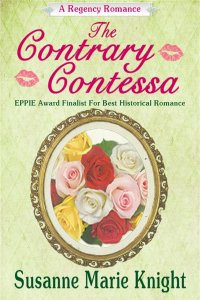 Re-Issued! New Cover!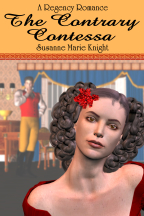 Original Cover
Order electronic book at Amazon.com and Smashwords.com. PRINT book available on Amazon!
Reviewers are saying:
4 stars! This is a Regency romance somewhat different from the usual. This is because one of the main characters is Sicilian rather than English. For this same reason, the book comes close to being too racy for a Regency but manages to stay within bounds, at least in my opinion…. This is very enjoyable and comes close to the standards set by Georgette Heyer for Regency romances.
Reviewed by Sime-Gen Reviews, R-Laurraine Tutihasi
Reader Top Pick Award! Charming and delightful... THE CONTRARY CONTESSA is well written and what I like to call spicy! Lexia is a beautiful Sicilian spitfire who teaches Robert what is is to love someone and accept them for who they are. Gina, Anthony, and Emma are precious and precocious children who added a lot of fun to this story. I absolutely loved this novel. Lexia is a very strong-willed woman who goes after what she wants, which in this case is Robert. Robert had a lot to learn about happiness and love, and thank goodness he realized that you don't have to live by society's rules. The twist at the end was the perfect ending for this novel. I cannot wait to read more from Susanne Knight.
Reviewed by

Romance Reader at Heart

, Carrye
THE CONTRARY CONTESSA is a charming little Regency, with a twist. We also get the pleasure of learning a bit of Italian culture with this one. Susanne Marie Knight has done a wonderful job of blending the two cultures with the typical results. The horror of the kitchen staff when a member of the nobility enters to kitchen, and not only enters it, but proceeds to cook and clean up! The characters are believable, from Robert's dislike of anything not English, to Lexia's passionate nature. I really loved the character Zia Conchetta, Lexia's aunt. Taciturn and quiet by nature, she still manages to make her disapproval known. If you enjoy a good Regency as much as I do, you don't want to miss this one!
Reviewed by

Paranormal Romance Reviews

, Chere
4 Angels! This light-hearted romp is sure to put a smile on readers' faces. Fate has led the pair together; the hero never knowing that he set the course of his own destiny so many years before with his kind actions to an injured little girl. The children are an enhancement to the tale, bring with them a sense of hearty extended Italian family atmosphere to a man who was an only child. Lexia's refreshing opinions about English conventionality and straight-laced respectability are not expected in traditional Regency. She will not be compromised in body or mind, yet her desires and needs shine through as she tries to thaw the heart of the very English brother that she has always seen as her destiny. A thoroughly enjoyable Regency romance!
Reviewed by

Fallen Angel Reviews

, Naomi
.
Blue Ribbon Rating of 5! When Robert Weston, the Marquess of Rutherford comes to claim his younger brother and sisters from their Sicilian home, he doesn't realize that they have been raised by his stepsister. Lexia Cappello is overjoyed when she realizes Robert has come back to Sicily. After all they are destined to be married, or so she believes. Robert doesn't know he has a stepsister; in fact, all he wants is to take Gina, Anthony and Emma back to England with him so that they can be raised properly. When he meets his stepsister he falls into instant lust, but knows it's wrong, so he takes the children
back to England with him regardless of Lexia's wishes. Lexia is tormented and angry, and knows that she can never trust Robert again.

One month later, Robert is struggling to raise the three hellions in England when Lexia shows up. Though Robert is angry that she has turned up, he knows he can't turn her away as she is technically family. Unfortunately, having her under his roof is playing havoc with his senses as he comes to care more and more for Lexia every day that she is in England. He knows it is wrong, especially considering he is soon to be engaged, but he can't resist Lexia's warm personality and humorous airs. Just to annoy him, Lexia repeatedly calls him brother, a word Robert comes to detest. As the days go by, Lexia and Robert along with the three children start to become a family, but will Robert let his principles stand in the way of true love? Will Lexia ever be able to believe that Robert could truly love her?

THE CONTRARY CONTESSA will steal your heart with its humor and warmth. Lexia and Robert both have to make some heavy decisions about their futures in the hope of becoming one together. The impish but delightful children provide plenty of laughs and tender moments as they help Robert
and Lexia to realize that nothing can stand in the way of true love. Plus, there is a thrilling twist at the end of the story. Susanne Knight has written a great story, filled with plenty of love, comedy and desire. Italy and England collide in this warm-hearted, romantic tale of true love, Italian style.
Reviewed by Romance Junkies, Sarah
5 HEARTS!! As six-year-old Lexia Cappello watches her mother prepare for her wedding, she learns it is said that if a man gives a woman roses of four colors--red, pink, yellow and white--he will be that woman's husband. Her mother calls it Fortuna. After Lexia's aunt sees that she is bored, Lexia is allowed to play outside and soon gets into mischief. Lexia falls from a tree, right in the path of two young Englishmen. She realizes the handsome one who stops to help her is Robert Weston, the Earl of Wroth, her soon-to-be stepbrother. To keep the little girl from crying, he gives her a bouquet of roses. When Lexia sees that they are a mix of red, pink, yellow and white, she runs home. The bruised child is sent to bed, missing the wedding and her chance to see Robert again.
Sixteen years later, Robert, who never approved of his father's marriage, finally returns to Sicily, but this time he's come to claim his three orphaned siblings. He finds them in the care of the infuriating Contessa di Fabrianni. What will Robert do when he finds himself attracted to the fiery beauty who turns out to be his stepsister?
This is an excellent Regency romance. It has a little bit of comedy and tons of romance. The plot has some surprising and very pleasing twists. Robert, who is very proper, and Lexia, who is quite bold, make an interesting pair. I highly recommend this fun, entertaining story.
Reviewed by

The Romance Studio

, Renee
THE CONTRARY CONTESSA is a pleasant way to pass the day. Engaging characters account for much of the enjoyment. Lexia Capello possesses a certain joie de vivre that is alluring to both readers and Robert. She is vibrant and exotic; very different from the usual English miss. It is highly amusing to see how Lexia disrupts Robert's conventional English life. His household and his feelings are thrown into utter mayhem, but under her influence, he loses his superior attitude and prejudice, and becomes more likable. Contributing to the chaos in Robert's life are delightful secondary characters such as his younger siblings. They are typical children, wreaking havoc with their playful hijinks. THE CONTRARY CONTESSA is a light-hearted, feel good romance, which I recommend to anyone in need of a quick pick me up.
Reviewed by

Romance Reviews Today

, Sandra
.
4 Roses! THE CONTRARY CONTESSA is an enjoyable story with a few bumps and a twist thrown in to make the lives of Robert, Lexia and everyone around them a little more unexpected. Well, with the three children that is a given. But throw into the mix an elderly aunt, an almost fiancée and a very good friend that likes spewing Shakespeare whenever he can, you aren't quite sure what to expect. The antics of the children are just that; children at play with Lexia right in there with them with a few antics of her own. If you like to read a historical romance that isn't set in London but in the country that has a few ruts and bumps in the story just like the road, then pick up TTHE CONTRARY CONTESSA.
Reviewed by

A Romance Review

, Pam
Ms. Knight has a real knack for creating distinctly unique characters. Her work is filled with witty, fast-paced and engaging dialogue from these fun interesting people. She obviously did her research as well, giving the reader just enough finely woven history and appropriate time and style details on fashion, art, and architecture.--Donna, Novel Spot Romance Reviews
Reviewed by Novel Spot Romance Reviews, Donna
Back to: MAIN PAGE

2005 EPPIE Finalist for Best Historical Romance
EPIC Award


Readers Top Pick Award
Romance Reader At Heart Award


#1 Best-Seller
Fictionwise.com


FIVE Stars!
The Romance Studio


FIVE Stars!
Romance Junkies


Four Stars
Fallen Angel Reviews


4 Roses
A Romance Review

Four Stars
Sime-Gen Reviews