Regency Society Revisited
The future and the past collide!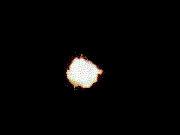 For Your Reading Pleasure
REGENCY SOCIETY REVISITED: a Regency time-travel. Anthropologist Serenity Steele meets her heartís desire in the form of a short-tempered Regency rake, Nicholas Wycliffe.
Duty or Love? In the year 2020, anthropologist Serenity Steele's research assignment is to travel back into the past--however, she doesn't count on the many attractions of a certain Regency rake. Should she ignore her obligations and stay in the past... or should she leave behind the man she loves?
An Enchanting Dilemma: Nicholas Wycliffe, the toplofty Lord Brockton, has no desire to take a wife, especially a mysterious widow who doesn't live by society's rules. But what is he to make of the enchanting "Mrs." Steele, who not only refuses to discuss her past, she also has the audacity to turn him down when he proposes marriage?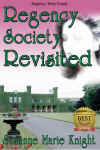 Re-Issued! New Cover!
Order electronic book at Amazon.com and Smashwords.com.
Order 2007 print version of this book (limited quantities!): Click here.
See Susanne's book trailer on youtube.com. Just click!
Readers are saying:
4 Stars! Time Travel and Regency don't normally mix well but the author has done her research and the end result is readable and enjoyable.--J.W.
FIVE STARS for REGENCY SOCIETY REVISITED: Wonderful time travel! If you love time travel, if you love romance, if you love regency, you will love this book! It even brought tears to my eyes at the end. A great read!--D.B. Amazon.com.
Great read! I recommend it for Regency and romance fans!--Kylee
I love the concept. It's interesting, intriguing, and fun. You captured my interest. This is a hell of a book!--Vicki H.
Ambitious! An anthropologist's dream!--B.K.
REGENCY SOCIETY REVISITED was a pleasure for me. I have recommended it to my book club friends.--R.C.
I just finished this book this morning. I really enjoyed Regency Society Revisited. I look forward to reading more of your work in the future.--Kylee
I got thoroughly hooked!--Richard C.
I enjoyed REGENCY SOCIETY REVISITED!--N.D.
I've gotta get this book! I love this time period along with the time travel.--Tam
Thanks again for another terrific story!--Rick C.
Oh, I had my fingers crossed for this one! Thanks to Ms. Knight for the chance to try it like this!--Miki
Add a dash of the future/a trip to the past, and you have a most interesting look at this already complex and intriguing period in history. This is a delightful romance story!--A. S.
I started reading [REGENCY SOCIETY REVISITED]. The first few pages promise as much entertainment as your COMPETITORS! gives.--Joy C.
Fast-paced. Hustling!--L.C.
I have absolutely no suggestions for making this story better. It's already a well-told story. Why mess with perfection? I think your fans will love this story. I'm a fan and I love it.--Dick C.


#1 Best-Seller
Fictionwise.com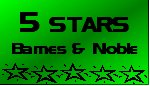 5 STARS
Barnes & Noble

4 1/2 Roses
A Romance Review

4 Roses
Romance Reader at Heart