Regency Society Revisited
The future and the past collide!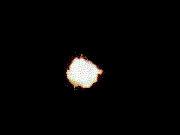 For Your Reading Pleasure
REGENCY SOCIETY REVISITED: a Regency time-travel. Anthropologist Serenity Steele meets her heart's desire in the form of a short-tempered Regency rake, Nicholas Wycliffe.
Duty or Love? In the year 2020, anthropologist Serenity Steele's research assignment is to travel back into the past--however, she doesn't count on the many attractions of a certain Regency rake. Should she ignore her obligations and stay in the past... or should she leave behind the man she loves?
An Enchanting Dilemma: Nicholas Wycliffe, the toplofty Lord Brockton, has no desire to take a wife, especially a mysterious widow who doesn't live by society's rules. But what is he to make of the enchanting "Mrs." Steele, who not only refuses to discuss her past, she also has the audacity to turn him down when he proposes marriage?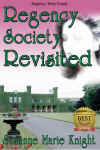 Re-Issued! New Cover!
Order electronic book at Amazon.com and Smashwords.com.
Order 2007 print version of this book (limited quantities!): Click here.
See Susanne's book trailer on youtube.com. Just click!
Reviewers are saying:
4 ½ Roses! This well written love story comes special delivery for readers of historical romance and fans of time travel romance. The characters are likeable and the dialogue is clever as it speeds the plot along at an agreeable pace. Prepare for an exciting journey in Ms. Knight's newest offering, Regency Society Revisited. The author has given the tried and true theme a twist that satisfies and entertains at the same time.
Reviewed by A Romance Review, Rho
5 STARS! Barnes & Noble Reviews
REGENCY SOCIETY REVISITED opens with an interesting concept and a couple of other futuristic or paranormal touches, but it's also a traditional Regency romance with parties and balls and an appearance by the Prince Regent. Serry makes good headway with her monograph of Society's attitudes toward the war with the French, however, and the class division of the times, thanks to characters of the serving class. Readers will enjoy the several passionate scenes, a villain, and two secondary romances. And there's the added heartbreak of the choice for Serry between giving up love in 1813 or her family in 2021 to further distance this novel from the ordinary. Regency lovers should enjoy this one.

Reviewed by Romance Reviews Today, Jane Bowers
5 STARS! Barnes & Noble Reviews
4 Roses! I'm not a big fan of time travels or paranormals, but

REGENCY SOCIETY REVISITED

is an exception to that rule. Well written, with interesting and likeable characters set amid a detailed historical backdrop, I found it to be a fast paced and very satisfying read... Without reservation, I recommend

REGENCY SOCIETY REVISITED

, especially if you're looking for a quick read that has good interaction between enjoyable characters, excellent dialogue and a very good storyline.
Reviewed by Romance Reader at Heart, Nancy Davis
A fun read for any history or time travel fan. The romantic would also enjoy this story. Talented author Susanne Marie Knight opens the door for a peek into a time we can only speculate at. Written in an easy-to-read style the movement and characters will hold your interest to the last word. Enjoy. I did.

Reviewed by mysteryfiction.net, Anne K. Edwards.
When I saw this story up for review, I pounced on it. I recently read another Regency romance by this author, and I enjoyed it so much I was eager to read another. I like time travel, too, so this was doubly interesting to me. ... kept me up at night reading far longer than I should have been... This was definitely an enjoyable read, and I look forward to more from Susanne Marie Knight.
Reviewed by Long and Short Reviews, Violet.


#1 Best-Seller
Fictionwise.com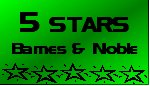 5 STARS
Barnes & Noble

4 1/2 Roses
A Romance Review

4 Roses
Romance Reader at Heart