Sojourn Through Time
Bloodletting? Has the world gone mad??

For Your Reading Pleasure

SOJOURN THROUGH TIME: a Regency time-travel. What happens when a nearly betrothed duke discovered a mysterious "package" delivered to his estate? RE-ISSUED!

Scarred By Love: As recently divorced Alexandra waits for her flight to London, she has no idea her actual destination will be in the past. Will she be able to overcome her culture shock and learn to entrust her future to a most persistent duke?

Dropped On The Doorstep: When Malcolm, the Duke of Milcaster, finds Alex on his estate, he immediately intends for her to be his new mistress. Alex, however, has other ideas on the subject. Can he overlook her peculiar ways and convince her that they are meant to be as one?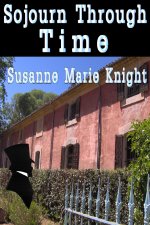 RE-ISSUED!
Order electronic book at Amazon.com and Smashwords.com.
Order 2008 print version of this book (limited quantities!): Click here.
Readers are saying:
5 STARS! Loved it! I have enjoyed several of Susanne Marie Knight's time travel books and this one did not disappoint. I eagerly await her next one.--Carolyn W. Amazon.com.
FOUR STARS FOR SOJOURN THROUGH TIME: A time travel worth the time! Sweet, that is what Alex is! She makes a fine heroine. A very quick, enjoyable read. Would like to read Tony's story. Hope she writes one!--D.B. Amazon.com.
Looking forward to A Sojourn Through Time--Debbie B.
I loved it! Read it all in one day. Such a delightful story!--Nancy W.
Wow! What an exciting read.--P.S.
SOJOURN THROUGH TIME sounds fantastic. Congratulations on the great review. I can't wait until it comes out. Have a relaxing summer.--Orelukjp
Good writing and the book--Wow!--T.R.
I really like SOJOURN THROUGH TIME--Pat A.
I love time-travel books just like this one!--K.C.


#1 Best-Seller
Fictionwise.com

FIVE Stars
Amazon.com
FIVE Stars
Euro- Reviews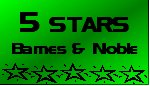 FIVE Stars
Barnes & Noble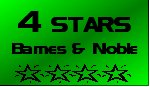 FOUR Stars
Barnes & Noble

Recommended Read!
Simply Romance Reviews