Sojourn Through Time
Bloodletting? Has the world gone mad??

For Your Reading Pleasure

SOJOURN THROUGH TIME: a Regency time-travel. What happens when a nearly betrothed duke discovered a mysterious "package" delivered to his estate? RE-ISSUED!

Scarred By Love: As recently divorced Alexandra waits for her flight to London, she has no idea her actual destination will be in the past. Will she be able to overcome her culture shock and learn to entrust her future to a most persistent duke?

Dropped On The Doorstep: When Malcolm, the Duke of Milcaster, finds Alex on his estate, he immediately intends for her to be his new mistress. Alex, however, has other ideas on the subject. Can he overlook her peculiar ways and convince her that they are meant to be as one?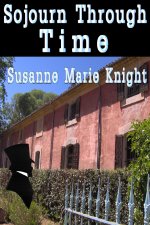 RE-ISSUED!
Order electronic book at Amazon.com and Smashwords.com.
Order 2008 print version of this book (limited quantities!): Click here.
Reviewers are saying:
5 STARS! Loved it! I have enjoyed several of Susanne Marie Knight's time travel books and this one did not disappoint. I eagerly await her next one.

Reviewed by Carolyn W. Amazon.com.
5 STARS!
C
ould not put it down!
A perfectly delightful Regency time travel novel, I enjoyed every page without stopping. I like the way Ms Knight does time travel. It serves the story, the story does not serve it. Her plot unrolls in a natural, seamless manner. Loved it!
Reviewed by Susie FT. Amazon.com.
5 STARS!

Clever, fascinating and highly entertaining! Susanne Knight breathes life into endearing characters in unusual situations that give emphasis to the word UNUSUAL. A must read.
Reviewed by Euro-Reviews, Aya29
5 STARS! Barnes & Noble
4 STARS! Barnes & Noble
Recommended Read! Alex was a joy to read. The Regency era of London is so stuffy. Alex was not, and made no bones about it. She wasn't a brainless wonder dropped into a situation. She's a smart, resourceful woman who defines her situation, and moves on. No hysterics. No "who is going to save me?" Sit back and enjoy this "clean" romance. You won't be sorry.
Reviewed by Simply Romance Reviews,
Christine


#1 Best-Seller
Fictionwise.com

FIVE Stars
Amazon.com
FIVE Stars
Euro- Reviews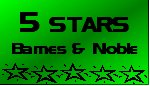 FIVE Stars
Barnes & Noble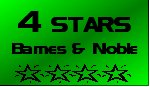 FOUR Stars
Barnes & Noble

Recommended Read!
Simply Romance Reviews