The Coming

A paranormal romantic suspense. Can logical Larissa find true love... in the Bermuda Triangle?? The Bermuda Triangle: fact or fantasy? Find out for yourself in THE COMING .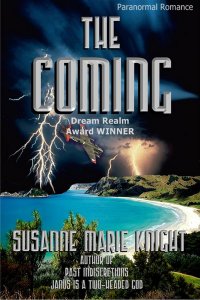 Re-Issued!
Order electronic book at Amazon.com and Smashwords.com.
5 Slippers for THE COMING!
The Coming just sucks you right in from the very first page to the last. It keeps you going 'til you're bursting from anticipation to get to the end. Larissa is an intelligent woman who can take care of herself and not one of those wimpy, needy girls. Jack is strong, handsome, filled with demons of his own, and a kind of alpha in his own way. Together they are two halves that make up a whole. Their hope, blooming love, and happiness shines through the book. Ms. Knight is the best!
Reviewed by Happy Ever After, Cassie Jones
THE COMING is a fun read. Ms. Knight is a delightful storyteller with a flair for crossing different genres and this book is no exception; it's time travel with a twist. There are a few minor threads that run through the story but everything is nicely tied up in the end. The secondary characters are well drawn and engaging. Larissa and Jack are immediately attracted to each other, and the pages turn quickly as the tale rolls through the excitement and mystery of different time periods. Jus one question burns brightest; can Larissa, Jack, and his crew get off the island together and back into the same time zone? And what will they do about the pirates and the young girl they kidnapped in 1873? THE COMING is a delightful romp and a thrilling love story all wrapped up into one. It's the perfect choice for your spring reading selection.
Reviewed by

Romance Reviews Today

, Diana
Blue Ribbon Rating of 5! Susanne Marie Knight does a wonderful job of plopping a World War II vet in the middle of the twenty-first century. The sense of awe and wonder at the technologies, and the old-fashioned moral code came together in a strong and moving story. From the first paragraph I was hooked and couldn't wait to find out how [Jack and Larissa] overcame the barrage of obstacles laid in their paths.
Reviewed by

Romance Junkies

, Rae
4 Roses! A unique twist on the time travel idea, THE COMING treats us to the possibility that the strange happenings in the Triangle are real. Both Jack and Larissa are open minded enough to believe in the reality of the moment. We are treated to wonderful characters and a story that moves swiftly even on island time. Grab this book and see if a man from the past and a woman searching for a hero can find their place in the world.
Reviewed by

A Romance Review

, Jenni
To begin with, this is the best book I've read in a long time. I won't give the ending away. Even if you ply me with peanut butter cookies, I won't tell, so don't ask! I loved the beginning. It was different and interesting. Bermuda Triangle? Hurray! I'm into sci-fi, so this book was particularly interesting to me. During WWII, while flying on a mission, Jack Harrington goes down into the triangle in his bomber. I like the way this book is written, especially her, `When death was as close a companion as his sweaty regulation undershirt?' Then it introduces Larissa Parish and her granddad, a man who was dying. Even with death so close, he was still able to joke. He promised to walk her down the aisle when she married. Was he able to hold on? Unfortunately not. Gramps wanted his ashes thrown in the ocean right where the Sweet Revenge disappeared. He passes away and she takes his ashes. She falls overboard into the Triangle... and promptly vanishes. Jack... who is still thirty-three, safe on an island, catches sight of Larissa in her life jacket and pulls her out of the ocean. Despite the indications, she refuses to believe he's from WWII. Yesterday man meets tomorrow woman. Bound to be some disagreements and there are. Are they rescued? Do they stay on that island for the rest of their lives? Do they fall in love and get married? There! That's all I'm going to say... Well, maybe I'll add, read it! You won't regret it.
Reviewed by Anna, at ebooklove
The latest by Ms. Knight is one romance that proves that with love and trust, anything can happen. She has created a woman who is not worried about finding true love. She's independent and knows that if she were to be married then it would happen one day. What she didn't count on was that her life would change one man's life extremely. Now as leading men go, Jack is different from every man. Knight has somehow created a man who is not only old-fashioned but also still stuck in the 1940's persona. He believes that a woman should be at home waiting for their men. However, with larissa he thinks differently and can't figure out why she has such a strong hold on him. This reviewer has never read such a story that benefits every reader's reading style. Ms. Knight has created such loving characters in Larissa and Jack. The other characters in this story were also great, wondering if they will have their own story. Great read and creative background to the newfound love they feel for each other.
Reviewed by

Fallen Angel Reviews

, Lydia
After being swept away in a storm as she was laying her grandfather's ashes to the ocean near the Bermuda Triangle, Larissa Parish finds herself stranded and she isnít alone. Years ago, a plane disappears as if it had never been leaving its passengers stranded as well. For five years they had to survive alone and with no hope of escape in sight.
As Larissa adjusts to her new home she finds herself facing a hunk of hunks who just happens to go by the same name as her dead grandfather's best friend; Jack Harrington. The problem is that Jack Harrington was supposed to be dead. Desperate to find a way out of this lost world, Larissa devises a plan of escape if the men will help her. Jack, however, isnít happy about leaving after all because he and Larissa had developed a relationship Ė a bond Ė and now he is afraid that going back to her world will destroy it.
THE COMING just sucks you right in from the very first page to the last. It keeps you going till you're bursting from anticipation of the end. Larissa is an intelligent woman who can take care of herself and not one of those wimpy, needy girls. Jack is strong, handsome, filled with demons of his own, and even alpha in his own way. Together though they are two halves that make a whole. Their hope, blooming love, and happiness shine in the book. Ms. Knight is the best!
Reviewed by
Romantic Interludes

, Gabrielle
Susanne Marie Knight has written a story with a wonderful premise. The idea that Larry would go dump her Grandfather's ashes and wind up in the same place as her Gramps' best friend is terrific. It hooked me from the first page. Will they be able to get back to the present or will they be stuck on the island paradise forever? It intrigued me and I really enjoyed the story.
Reviewed by

Writers Unlimited

, Lydia
Bermuda triangle, parallel timelines, beautiful environment, lovable actors, and finally a writer who takes advantage of the story over the past! THE COMING was a fun, cute story.
Reviewed by Szinna, from Hungary
THE COMING is a time-travel romance with an interesting twist that I would love to see used in future books. The 1940s was a new time period for me and I really enjoyed meeting the characters, so much so that I will be looking out for similar books in the future. THE COMING was a highly entertaining read offering a tantalizing glimpse into a very near past.
Reviewed by
ParaNormalRomance Reviews
,
B. Small
Many years ago the Bermuda Triangle was a popular subject for books and television shows that always intrigued me. In THE COMING it is once again the basis of a fantastic story of the disappearance of a WWII bomber and its crew. The book is peopled with interesting characters and a storyline that keeps you glued to the pages, and those who enjoy tales that include inexplicable happenings with satisfactorily happy endings will certainly enjoy THE COMING as I did.
Reviewed by
Sime-gen Reviews
, Flora
In THE COMING, Susanne Marie Knight takes us back in time to 1945. The dialogue is done exceptionally well with the change of times and the characters are strong. The plot pulls us into the story immediately and the reader will enjoy the experience.
Reviewed by

The Romance Studio

, Mariah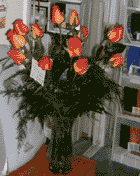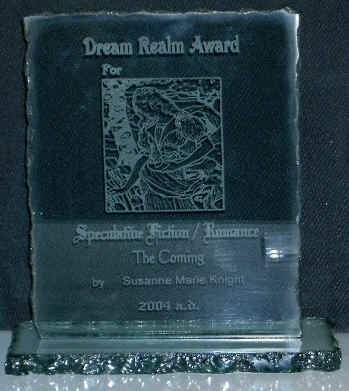 You're invited to THE COMING's Virtual "Dream Realm Award" celebration party!! Click here to visit.
Back to: MAIN PAGE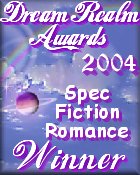 2004 Dream Realm WINNER for Best Speculative Fiction Romance
Dream Realm Award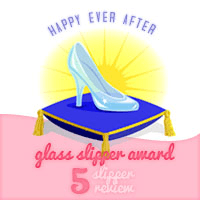 FIVE Slippers
Happy Ever After


#1 Best-Seller
Fictionwise.com


FIVE Stars
Romance Junkies


4 Roses
A Romance Review